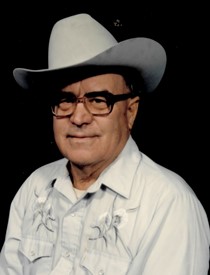 JOHN HEIGIS
9/29/2017 — 9/21/2017
John Raymond Heigis passed away peacefully in his home Thursday, Sept. 21, 2017, at age 91.
He was born in Whitewood, S.D., on April 1, 1926. He loved his birthday being April Fool's Day. His early years were spent on miscellaneous homesteads until his parents, Joseph and Veronica Heigis, bought a ranch in Whitebird, Mont. He then spent many years farming and ranching until he joined the U.S. Army in 1945, serving in both World War II and Korea as a sergeant in aviation engineering. He performed duties of section chief, had charge of a diesel repair shop and operation of construction equipment. He supervised and assigned duties to enlisted men and 80 civilians in operating construction equipment such as D7 and D8 Caterpillars, shovels, motor graders, cranes, ditchers and operating up to six-ton trucks. The type of work included road, housing and airstrip construction in secret locations.
Upon returning from the service, he married his first wife and had two sons and a daughter. He later married his second wife, fathering two more daughters.
John pursued his career as a heavy machine operator in construction, running D10 and D11 bulldozers, graders, skinners, backhoes, etc. He is well known for the construction of several familiar landmarks such as Centennial Veterans Bridge and Interstate 90 passes like the Pipestone Pass. He spearheaded the fire road up Iron Mountain, along with construction on Yellowtail, Columbia River and Dworshak dams. John was sought out across the U.S. for his expertise and knowledge on grading and sloping dangerous terrains, taking jobs no one else would tackle. He always said he bulldozed by the seat of his pants, testing both his luck and the equipment he operated.
John was a passionate person, lending a hand to anyone in need. He loved to camp, fish, picnic and take others to special locations he knew of in the wilderness. He was also well known for his storytelling. He loved music and playing the guitar and harmonica. His favorite hobby was gold mining, staking claims to many mines, and the tales that went along with them. He was also proud to be a Golden Eagle member.
In his later years, John moved to Juliaetta, where he lived until his passing.
He was preceded in death by both his parents, three brothers, a sister and a grandson. Surviving are children Mark Heigis, Lynn Wauben, John Matthew Heigis, Debra Canham and Delina (Jeff) Adams. John had 11 grandchildren, 20 great-grandchildren and one great-great-granddaughter.
The family also would like to thank Susan Moore for the love and care she showed him in his last few years of life. John will forever be loved and missed by those who knew him and the stories he told. They will be passed on for generations.
A memorial service will be held at 3 p.m. Friday at the Veterans of Foreign Wars Hall in Kendrick, with a graveside service to follow at the Juliaetta City Cemetery.
Donations in his honor can be made to the VFW Post 3913 in Kendrick or the Senior Meals Site (Meals on Wheels) in Kendrick.
Offer Condolences