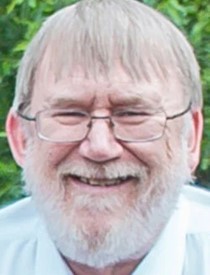 Joseph A. Podrabsky
1/13/1953 — 1/16/2023
On Monday, Jan. 16, 2023, Joseph Alan Podrabsky, a beloved husband, father, grandfather, brother and son, passed away peacefully at Royal Plaza in Lewiston. He was 70 years old.
Joe was born Jan. 13, 1953, on Offut Air Force Base, Neb., to Joseph and Laurel Podrabsky. He spent his childhood following his parents to various U.S. Air Force bases with his sisters, Julie and Jackie, before they finally settled in Mountain Home Air Force Base, Idaho. While in Mountain Home, Joe starred for the Mountain Home High School basketball team, eventually earning a scholarship to play at North Idaho College followed by Lewis-Clark State College in Lewiston.
After his playing career ended, he settled in Lewiston. In 1985, he met the love of his life, Leanne "Honey Bunny," whom he married in September of that year. Joe was the father of three wonderful children, Jody, Joseph "Joey" and Justin. As a father, he had a unique bond with each of his children, whether it was summer visits with Jody, playing video games with Joey, or playing, discussing, watching sports with Justin. Joe wore his emotions on his sleeve and was never afraid to tell his kids he was proud of them in all their endeavors.
Joe loved his summer trips to Mountain Home to visit his parents, sisters and their families. It would not be uncommon to see his massive 6'9" frame on a pair of water skis. The gentle giant who would sit and watch Disney movies with family and get emotional at any sad scenes; he had the biggest heart. He took pride in his family, and you couldn't get the smile off his face when he was celebrating his kids, whether it was during a visit to Jody's, wherever she was living, at Joey's wedding in Virginia, or while he was leading the "Idaho" chant during the Babe Ruth World Series.
After 37 years with the City of Lewiston, Joe began his retirement life with Leanne. A time that was supposed to be filled with relaxation and time with his seven grandchildren was instead spent battling multiple sclerosis and a multitude of health complications that came with it. He spent his last years at Royal Plaza, working to come home to the life he deserved.
Joe is survived by his wife, Leanne (Teigen); children Jody (Andrew) Koontz, Joey (Hannah) Podrabsky and Justin (Brittny) Podrabsky; and grandsons Oakley, AJ, Blaze, Joseph Thomas, Samuel, Aaron and Mason. He is also survived by his two sisters, Julie Travis and Jackie Day.
Joe was preceded in death by his father, Joseph Podrabsky, his mother, Laurel Podrabsky, and mother-in-law Betty Teigen.
Joe was a larger-than-life presence not only because of his size, but also because of his personality. His death will leave a massive void in all our lives, and we will miss him greatly.
You are invited to join us for a celebration of life at 2 p.m. Saturday, Jan. 21, at the Fraternal Order of Eagles, 1304 Main St., Lewiston.
Service Information
Date & Time

Saturday, January 21, 2:00 PM

Location

Fraternal Order of Eagles #631 Nez Perce Lodge
1310 Main Street
Lewiston, Idaho 83501

Get Directions
Condolences
Paula Praus-Williamson
Joe was a wonderful classmate in high school and I remember him fondly. From the words in his obituary it seems that he continued to be the kind person I knew. What a wonderful legacy he has left. My heart is with you all. I am so sorry for your loss. Paula
Saturday, January 21, 2023 12:01 AM
Offer Condolences