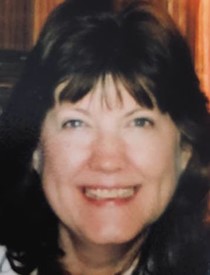 Judy A. Smith
5/21/1952 — 3/25/2018
It is with great sadness that we announce the unexpected passing of Judy Smith. She went to be with our heavenly Father on Saturday, March 24, 2018, at age 65.
Judy was born in 1952 in Pocatello. As a young girl, she loved traveling to southern Idaho to be with all of her cousins, ride the Shetland ponies and explore the countryside. Judy was also an amazing big sister, taking care of her siblings and always being there for them.
Judy was part of the first class of women at Charles Francis High School to insist that girls should be allowed to earn a letter in sports. This was highly controversial at the time. But they persevered and that battle was won. After that, Judy did, in fact, receive a letter for playing varsity tennis. She graduated from Clarkston High School in 1970 and shortly after that met her soulmate, Lorry Smith.
When Lorry picked her up for their first date, she was not even deterred by his green AMC Gremlin. It was love at first sight, and the two of them became inseparable throughout the next 45 years. They never stopped "dating" each other - always holding hands, going out for dinner and to a movie most weekends. They are truly one of the enduring love stories.
Lorry and Judy loved to travel. They started their international traveling adventures when they went to Italy and made a special visit to the Vatican. This was a dream come true for them.
Lorry was her whole world and Judy was his. They had two beautiful boys and several wonderful grandchildren.
Judy spent a lot of her free time following her grandchildren to their many sporting events, open mics or taking them to the movies. Judy loved the ocean and some of her favorite times were spent with her children and grandchildren on the Washington and Oregon coasts. The outdoors were one of her favorite vacation "destinations." Spending time with her brothers and her sister, Christina, were very special occasions for Judy. Everyone loved camping, traveling and exploring together with her.
Judy's impact was felt far beyond her family. She touched everyone she met. If you needed help or a person to lean on - Judy was always there. A "small" example is what she did for people with disabilities in her role as Lewiston's Americans with Disabilities Act coordinator. Through the years Judy also gave to her community through her work with the Twin County United Way, women's groups and many other organizations. She was genuinely honest, forever striving to do what was right, and a truly caring person.
Judy was definitely a gifted business woman and worked for many years as a loan officer at Potlatch No. 1 Federal Credit Union and as the vice president of Clearwater Credit Union. She was a valued member of the team at every place she worked. Judy furthered her education in order to become a certified city clerk and ADA coordinator. She loved working for the city of Lewiston, which is where she ended her career as the executive assistant to the city manager.
Judy will forever be adored by her husband of 45 years, Lorry. She will be remembered fondly by her children, Chad and Nathan, and her grandchildren, Kelli, Gavin, Nik, Kyron and Avery. Judy will be missed greatly by her brothers, Ryan, Rick and Doug Dudley; and by her little sister, Christina Reagle; along with her in-laws; as well as her many nieces, nephews, extended family and friends.
Services will be held Saturday at All Saints Catholic Church, 3330 14th St., Lewiston. Rosary will be at 11 a.m. with services at 11:30 a.m. and a graveside service to follow. A lunch will be held after the graveside service at the All Saints Catholic Church Hall.
Service Information
Date & Time

Saturday, April 7, 11:30 AM

Location

All Saints Catholic Church
3330 14th Street
Lewiston, ID 83501

Get Directions

Additional Details

Rosary will begin at 11:00 a.m. Burial will follow at Lewis-Clark Memorial Gardens.
Condolences
Christine Bainbridge
I was so very sorry, sad and shocked to hear of Judy's passing. As a fellow clerk (formerly in Moscow, Idaho and now in Spokane Valley, Wa.) I got to know Judy and "pal around" with her at the various clerk's conferences. Her's was such a kind spirit. She will be missed
Thursday, April 12, 2018 10:42 AM
Offer Condolences