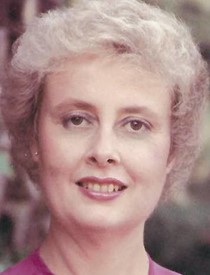 Karen J. Williams
2/4/1943 — 4/14/2018
Karen Jo (Depuy) Williams, beloved wife, mother and grandmother, passed away peacefully Saturday, April 14, 2018, in her home in Clarkston, at age 75. She had been diagnosed with pulmonary fibrosis five months prior.
She was born in February of 1943, in Portland, Ore., and was the daughter of C. Walter and Carol Depuy. Her family moved to the Lewiston-Clarkston Valley from Heppner, Ore., when she was 12. She graduated from Clarkston High School in 1961. After high school, she married her sweetheart, Leroy Williams, in October of 1961 in Lewiston. She and her husband lived in Lewiston from 1967 to 1992 before moving to Mission Creek until 2016.
She was a stay-at-home mom until her two children were raised. Then she worked as a librarian for the Prairie River Library District for 10 years, and she retired in 2006.
She enjoyed camping and fishing with her family and friends. She had a great love for animals. She loved riding her horses and with her husband joined the Nez Perce Appaloosa Horse Club. She enjoyed working on family history and helping out at the Lewiston Idaho Family History Center. She was a member of the Church of Jesus Christ of Latter-day Saints.
Karen leaves behind her loving and devoted husband of 56 years, Leroy; as well as her daughter, Shelley; son Walter; daughter-in-law Sheri; and her four grandchildren, Alyssa, Spencer, Jake and Brooke. She also will be greatly missed by countless other friends and by extended family members.
Funeral services for Karen will be held at 10 a.m. Saturday in the Clarkston chapel of The Church of Jesus Christ of Latter-day Saints, 1123 16th Ave. A public viewing, beginning at 9 a.m., will precede the service. An open house will be held from 1 to 3 p.m. at Dermatology and Skin Cancer Center, 1433 Fifth St., Clarkston.
Service Information
Date & Time

Saturday, April 21, 10:00 AM

Location

The Church of Jesus Christ of Latter Day Saints - Clarkston Chapel
1123-16th Avenue
Clarkston, Washington 99403

Get Directions

Additional Details

Viewing will begin at 9:00 a.m.
Condolences
Dick Hastings
Leroy I am so sorry that Karen passed away. Our friendship, the three of us, goes back to our time at LC in the early 1960's till today and I really do cherish all of the memories. I know that your promises to each other and the ordinances performed will sustain you but it will still be hard. God bless you!!
Dick Hastings
Tuesday, April 24, 2018 4:12 PM
David and Michael Barnes
Shelley,
We are so sorry to hear about your mom. However, she was so blessed to have such a wonderful family to care for her in her greatest time of need. She knew she was loved very much. We are glad you had the chance to spend time with her and say your goodbyes for now. She will always be with you. Take care of each other. Hugs and love!
David & Michael
Wednesday, April 18, 2018 4:55 PM
Offer Condolences