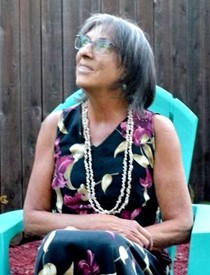 Kathryn D. Anderson
9/21/1951 — 8/16/2021
Kathryn Diane Anderson, 69, of Lewiston, Idaho, passed away surrounded by her loving husband and family Monday, Aug. 16, 2021, at home because of pancreatic cancer.
Kathy was born Sept. 21, 1951, in Arlington, Wash., to Robert and Charlotte Martin. She graduated high school in 1970 from Upper Columbia Academy in Spangle, Wash. She attended Walla Walla College and Umpqua Community College, where she earned an RN in nursing in 1981.
Kathy worked as an LPN and then an RN at Umpqua Community Hospital. She then worked in labor and delivery at St. Joseph Regional Medical Center in 1984.
Kathy started a 35-year career as a home and health and hospice nurse. She worked at Southeastern Washington Home Health and Hospice, Tri-State Home Health and Hospice, St. Joseph Regional Medical Center and also Advanced Home Health and Hospice. She worked as a gifted hospice nurse until January 2021.
Kathy married the love of her life, Gary Anderson, in 2000.
A compassionate and empathetic soul, Kathy was an active member of Orchards Community Church for many years. Her warm and kind spirit allowed her to be the indispensable lead of "mending the soul." She was a valuable mentor to many younger women, assisting them through and lifting them out of traumatic experiences. Kathy was well known and loved by her church family at OCC.
She is survived by her loving husband, Gary Anderson; her four children and many grandchildren, Kristina and Zach, Matthew Becky, Dylan and Lincoln, Candice and Eve, Sarah, Adam, Thomas, Howard and Stacy; also her sisters Judy, Sherri and Robin. Kathy was preceded in death by her older sister, Nancy.
A service is set for 11 a.m. Monday at Echo Hills Church, 3215 Echo Hills Drive, Lewiston, with a reception to follow at Orchards Community Church, 822 Bryden Ave., Lewiston.
In lieu of flowers, memorial contributions can be made to Advanced Hospice of Lewiston.
You may sign the online guest book at vassar-rawls.com.
Service Information
Date & Time

Monday, August 23, 11:00 AM

Location

Echo Hills Church
3215 Echo Hills Drive
Lewiston, Idaho 83501

Get Directions
Condolences
Sylvia Minler
I just watched the video on facebook and thought it such a "warm" service. Thanks for letting me know and inviting me to watch, Gary. Love especially to Kristina, Matthew & Sarah who I watched grow up there in Clarkston. Thank you Gary for giving my friend a loving relationship. We will meet in heaven when it's our turn!!
Monday, August 23, 2021 12:23 PM
Lisa Van Dyken Eirich
My thoughts and prayers are with your family.
Monday, August 23, 2021 12:19 PM
Sheryle L Stoddart (Wessels)
Sincere condolences to the family. God bless you all.
Monday, August 23, 2021 11:52 AM
Sheryle L Stoddart (Wessels)
May you feel the comfort of our Savior during this time of so much sadness.
Monday, August 23, 2021 11:38 AM
Roger Wilfong
Gary, Our thoughts are with you and your family. Roger and Niska
Monday, August 23, 2021 7:33 AM
Penny sessions
Sending prayers and hugs to you all
Saturday, August 21, 2021 7:57 AM
Stevie Johnson
May God be with you during this time of sadness.
Friday, August 20, 2021 5:48 PM
Offer Condolences