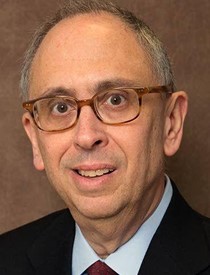 Lee W. Gould
9/6/1950 — 4/17/2021
Lee W. Gould was born Sept. 6, 1950, to Paul and Marian Gould in Pittsburgh. He was the youngest of three children and the only son. He died of colon cancer on Saturday, April 17, 2021, in Pullman.
Lee attended Baldwin High School in suburban Pittsburgh, graduating in 1968 with National Honor Society recognition. That year, he enrolled at the University of Michigan, Ann Arbor. He graduated Phi Beta Kappa in 1972 with a bachelor of science in biology. He then entered the University of Pittsburgh School of Medicine where, four years later, he was awarded an MD in 1976.
Dr. Gould completed a three-year internal medicine residency at Michael Reese Hospital in Chicago in 1979, followed by a two-year cardiology fellowship at Northwestern University, also in Chicago. He became board certified in cardiology in 1981.
Dr. Gould served two years as Assistant Director of Cardiology at MacNeal Hospital, Berwyn, Ill., then moved his practice to the Lewiston-Clarkston Valley where he worked for the next 36 years. He introduced echocardiography and other innovations to both local hospitals. He was in independent practice for 33 years, then was employed by Kootenai Heart Clinics for the last three years of his career.
Dr. Gould served as Idaho Governor for the American College of Cardiology from 2009-13. He belonged to the American Heart Association and the American Society of Echocardiography.
He is survived by his wife of 37 years, Karen; daughter, Amanda Gould of New York City; and sister, Vivian (Raymond) Bass of Bethesda, Md. He was preceded in death by parents, Paul and Marian; and his oldest sister, Sharyn Gould.
At Dr. Gould's request, no service will be held. Donations can be made to the American Heart Association or to the Tri-State Memorial Hospital Foundation.
Offer Condolences