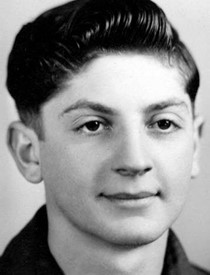 Leo V. Allenbach
1/25/1925 — 10/11/2016
Leo Vern Allenbach was born Jan. 23, 1925, on the family farm in Colfax, to August and Emma Allenbach. He passed away Tuesday, Oct. 11, 2016, at his Clarkston home.
After graduating from Colfax High School, he joined the U.S. Army during World War II. During this time, he discovered a love for boxing and boxed for the Army. He was honorably discharged Dec. 5, 1946.
He married Berte G. McGee Hatley, and she preceded him in death.
Allenbach, a lifelong resident of the Northwest, worked as a farmer, brick layer and hod carrier until his retirement.
His hobbies included wood carving, woodworking, shooting rifles, fishing, horseback riding, boxing, rodeos and making Halloween decorations.
Survivors include three daughters, Sandie McGee of Asotin, Connie Fuson of Clarkston and Dawn Hatley of Clarkston; son-in-law Russel Spooner of Asotin; grandsons Roby Spooner of Clarkston, Riley Spooner of Clarkston; great-granddaughter Miriah Spooner of Clarkston; and one brother, Merle Allenbach of Colfax.
He was preceded in death by two daughters, one sister and three brothers.
Funeral arrangements were conducted at Vassar-Rawls Funeral Home at Lewiston. The family suggests any memorial contributions be made to the Veterans of Foreign Wars Hall in Clarkston.
Offer Condolences