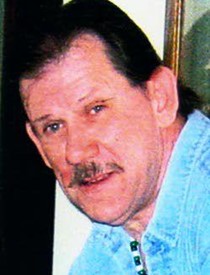 Leslie D. Fuchs
1/6/1959 — 4/11/2019
Leslie Dean Fuchs, 60, of Lewiston, passed away Thursday, April 11, 2019, at Lakeside Residential Care, in Winchester. Leslie was born Jan. 6, 1959, in Lewiston, at St. Joseph Hospital, to Carroll J. Fuchs and Beverly Waterbly. He attended Our Lady of Lourdes Catholic School from first to sixth grade, Jenifer Junior High and Lewiston High School.
He was raised and grew up in Lewiston. Leslie lived in Portland, Ore., for three years from 1982 to 1985. He had several jobs, but worked as a roofer most of the time.
In 1975, he married Brenda Panky and they had one daughter, Shauna. Leslie divorced Brenda in 1980.
Leslie was a member of Our Lady of Lourdes Catholic Church in Lewiston. Fishing and pool (tavern leagues) were some of Leslie's hobbies. He loved Harley-Davidson motorcycles.
Leslie is survived by his brother, Steve (Corrine) Fuchs; daughter Shauna Critdelbaun; grandson Ozzy Critdelbaun; granddaughter Anna Critdelbaun; stepmother Anne Fuchs; mother Beverly Waterbly; half-brother Quinn Waterbly; half-brother Mark Waterbly; stepfather Larry Waterbly; and nephew Josh Fuchs.
He was preceded in death by his father; aunt Marlene Fuchs; grandmother Mary Fuchs; and grandfather Frank Fuchs.
No services are planned at this time.
Offer Condolences