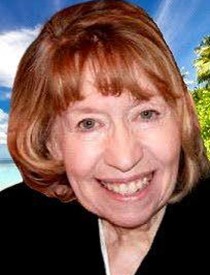 Linda E. Eubank
8/4/1947 — 7/22/2020
Linda Ella Eubank passed away Wednesday, July 22, 2020, surrounded by family, at her home.
Linda Ella Eubank was born Aug. 4, 1947, in Los Angeles, to Mr. and Mrs. Dwight E Holmes. Our "California girl" lived in the L.A. area for five years, then moved to Pomeroy to live with her grandparents, Charlie and Zola Rathbun. This is where she was given her nickname, "Charlie." Following her graduation from Pomeroy in 1965, Linda moved to Clarkston, where she married and later divorced Russ Bushey. They had two children, Brent and Brenda Bushey.
In 1977, Linda married the love of her life, Russell Eubank, who was always known to put his "little candy striper" on a pedestal and caring for his angel despite years of health struggles. She loved Russ very much and was known as the only person to find his tickle spot. They made their home in Clarkston, where they still reside.
In 1975, Linda began working at the Clarkston Pathologist Regional Laboratory. There she gained many great friends, including her "posse" of girls (Jean, Jean-Ann and Carol) and of course Dr. Chin. Linda worked there until her retirement, but continued to treasure her lunch dates with the girls.
An excellent dancer, Linda never hesitated to "cut a rug," usually during her many escapades with her true partner in crime, Margaret. Together they had many memorable times, the late date nights, cheating in pinochle and many more. The house was always filled with laughter when the two of them got together. She loved having game nights with her family and was known to be a ruthless "10,000" (dice game) player and an equally ruthless Scrabble player versus Brent.
She was a tireless shopper, and never missed a gift-giving opportunity. Her innate ability to remember everyone's birthdays and anniversaries was amazing. She loved to call and sing Happy Birthday on your special day; her voice will forever be missed. Linda loved the holidays, gifts and cooking. Her Peanut Sitting Pretty cookies were amazing, and she would make dozens every Christmas to make sure we all had some.
Linda was a wonderful, loving wife and mother who always put her children and grandchildren first. She enjoyed the many laugh-filled times with Brenda on their casino nights and long drives, Sebastian's football games, and Seth, Sheldon, Storie, Jasmin, Ryan, Bethany, Alexis and Blake on their visits. Her many grandchildren and great-grandchildren loved visiting and were always greeted with the biggest of smiles, support and hugs. Never judgmental, never had a bad word to say, always supportive, she was what unconditional love is.
In recent years, Linda cherished her sleepover nights with Seth and Melissa, and the time spent with her great-grandchildren, Nadia, Kingston, George, Evelyn and Ace.
Special thank you to Seth, Melissa, Brenda and Elite Hospice Care for their loving care and support.
The family would like to thank all who have reached out to Linda with words of encouragement. She loves you all.
The family will have a private memorial.
Offer Condolences