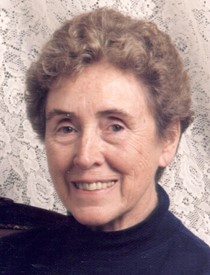 Lois I. Waldron
3/18/1931 — 5/30/2022
Lois Irene Fulks Leatham Waldron passed peacefully on Monday, May 30, 2022, with her loving daughter at her side in Lewiston.
Lois was born in Yakima on March 18, 1931. She has two brothers, Richard (Marie) and Kevin (Melinda) Fulks, who remain in Yakima.
Lois lived much of her life in the Lewiston-Clarkston Valley, as well as Yakima, greater Spokane and Mount Vernon, Wash. She had one daughter, Kathleen, with husband, Jack Hallingstad, and two sons, Steve and Geoff, with husband William V. Leatham.
Lois is survived by her three children, Kathi (Wayne) McCulley, Steve (Cindy) Leatham and Geoff (Claire) Leatham. She has eight grandchildren: Hollie Sorelle, Karrie Barney, Jeana Schroeder, Cory Leatham, Benjamin Leatham, Max Leatham, Tyler Chance and Sherry Arnold. She has 10 great-grandchildren: Brianna Leitzelar, Matthew Glaser, Taryn, Loryn and Jenna Barney, Ella and Ian Schroeder, and Yeva, Olenna and Brady Leatham.
Lois was a loving, supportive and self-sacrificing mother. She worked long hours to support her family and still came home with a loving heart and infinite patience. She was proud of being a skilled and dependable legal secretary.
Lois had a free spirit that was too often restrained by tending to her responsibilities. She cut a dashing figure tooling around town in her Mustang Convertible in the 1960-70s and her Fiat Spyder convertible in the '80s. She loved the ocean and relished her trips there with her children or girlfriends.
Her fondest travel memories were at the beaches in Oregon, California and Hawaii.
Lois was game for anything. One of her friends invited her to try shooting his double-barreled shotgun. He told her to hold the stock an inch or so from her shoulder and pull the trigger all the way to fire both barrels. Of course, the recoil sent her flying. She always said, when she told the story, that it was a good thing he had her fire both barrels because if she'd only fired one, she'd have shot him with the other one.
Throughout her life, Lois was known for her taste in dress. She cut a fashionable and elegant appearance throughout her life. Donning a silky blouse with a glass of red wine in her hand, she was gracious and sociable but displayed plenty of backbone with an uncompromising core of honesty.
Lois spent her final months in the loving care of the staff at Living Springs Residential Care and Advanced Hospice.
For most of us, when we remember Lois, we will remember her happy smile and gentle heart. She gave her love completely to her children and her grandchildren, of whom she was very proud. She had a melting soft spot for all dogs and horses.
Lois's final rest will be in Yakima beside her mother, Irene, and father, Blaine Fulks. A family graveside service will be held in August. Lois supported many childrens' charities, and memorials should go to one of your choosing.
Offer Condolences