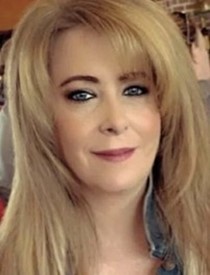 Marie Tachell
10/12/1972 — 12/30/2022
Marie Tachell was carried by angels into heaven to be with Jesus on December 30, 2022. 
Anyone that knew Marie saw her compassion for others and was graced by her beautiful, outgoing personality. She loved to make people laugh. Her laugh was contagious and her eyes sparkled. True Angel, she was.  
Marie loved to cook for her family. Her food was exceptional, and the amount of love that went into her cooking was something special. Marie also enjoyed watching her nieces. Marie was very close to God. I, as her daughter, found her love for God to be very inspiring.  
Marie moved to Orofino in 1992 with her husband Jeremy Tachell and had two daughters, they were her entire world: Cherish Adams on 11-15-1992 and Mariah Tachell on 12-16-1994. Marie and Jeremy would divorce years later. Marie would end up leaving Idaho to move to Phoenix, Arizona, where she lived for 15 years. Even in the distance from her girls, we always felt close and our hearts were one.  
Marie was a hard worker. She accomplished anything she set her mind to. She took pride in her work. Marie was one of the top sales agents at her job. She was also a president's club winner in 2019 and won a trip to Hawaii. She was very proud. Marie also successfully reached platinum status within the company. She attended LCSC in Lewiston and got her Bachelor of Science. She also studied General studies at Walla Walla Community College in Washington. 
Marie was the most loving, caring ray of sunshine. Her time on earth was short, but the memories and moments that we all have had with Marie will be forever in our hearts. We will miss the sparkle in her eyes, the comfort she brought as she would hug you. Marie was full of grace and may she rest with the lord in fields of grass and flowers so bright.  
Marie is survived by her daughters Cherish (Jesse) Adams and Mariah Tachell. Her two grandchildren Jaecee Adams and Lane Adams. Her mom Martine Satier and father Robert Brown. Brother Robert Brown and Christopher Brown. Her uncle Edward Brown and her five nieces and one nephew. In-laws Wayne & Suzi Tachell. 
Marie was preceded in death by Aunt Kathleen Cuttone. Uncle Thomas M Brown. Grandma Marie Brown, grandpa Edward R. Brown. Uncle Michael Brown and Aunt Alice Brown. Grandma Betty Solman. Nanna Christiane Sautier. 
Funeral service will be held at the Orofino Tabernacle 1839 Michigan Ave, Orofino, ID 83544  on February 11, at 1 p.m. 
Flower donations can be sent to the church.
Service Information
Date & Time

Saturday, February 11, 1:00 PM

Additional Details

Funeral service will be held at the Orofino Tabernacle 1839 Michigan Ave, Orofino, ID 83544 on February 11, at 1 p.m.
Offer Condolences