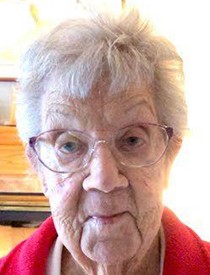 Marilyn L. Meyers
2/24/1934 — 3/13/2019
Marilyn L. Meyers, age 85, died Wednesday, March 13, 2019, at Lewiston Transitional Care.
She was born in Cape Girardeau, Mo., in 1934. She graduated from high school at age 16, and met and married the love of her life shortly after. They had 68 wonderful years together. During those years they traveled extensively throughout the world. After living many places and experiencing all life had to offer, they settled in Lewiston to be closer to family. She was a peaceful, happy, loving person who would do anything for the people she loved.
She is survived by her husband, Richard; her son, Richard Roy (Juana) Meyers; daughter Lauralyn Meyers Rogers; grandchildren Malia and Greg Childers; and great-grandson Rieland Childers.
Offer Condolences