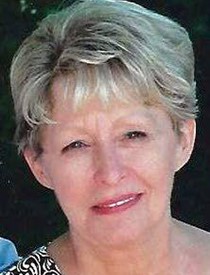 Marsha A. Dodson
8/25/1940 — 7/18/2020
Marsha Ann Dodson was born Aug. 25, 1940, to Niron and Mable Niles, in Ronan, Mont., and passed away Saturday, July 18, 2020, at her home.
She was married to and later divorced from Maurice Bristol. On July 1, 1993, she married Milton Dodson, and he preceded her in death.
In 1968, Marsha began working at MSB (now Regence BlueShield of Idaho), where she held several positions and made many friends and memories before retiring in 2004.
Her interests included cooking, baking, gardening, knitting, crocheting and reading.
Marsha is survived by her children, Mike Bristol, Debbie (Jim) Martin, Doug (Lisa Talley) Bristol and daughter-in-law Patty Bristol; grandchildren Stayce (Sean) McCabe, Justin Martin, Ciarra (Marlin) Bristol-Boyer and Savannah Bristol; great-grandchildren Kaitlynn (Zach) Sims, Kyren McCabe, Sophie Herres, Tanis Martin and Summit Boyer; and great-great-grandchildren Jessalynn and Isaiah Sims.
The family would like to thank Sherry Sweikert-Smith, Jamie Carter and Geni Evans for their loving care and support over the years.
Private burial will take place at a later date.
Condolences
Paula Robins Ward
My sincerest sympathy to all of Marsha's family. I worked with her at MSB and we became very good friends. I shall miss her greatly. We could always find something fun to keep us entertained!! All my love to you, Marsha, may you Rest In Peace. ❤️
Friday, July 31, 2020 8:21 PM
Offer Condolences