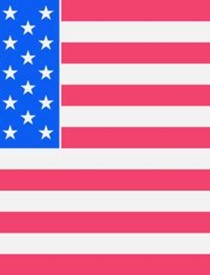 Marvin W. Hanks
5/18/1943 — 8/3/2019
Marvin Wayne Hanks, 76, of Sweetwater, transcended from his earthly bonds to his next spiritual adventure.
He was born May 18, 1943, to Wilmer and Nadine Hanks, of Southwick. He grew up at his Southwick home along with his five brothers. The family moved to the Lewiston Orchards in 1950, where he attended the Lewiston schools, graduating in 1961 from Lewiston High.
Marvin joined the U.S. Air Force in 1962, and had a successful career as an aircraft systems mechanic and was honorably discharged in 1966, returning to Idaho. He attended the University of Idaho education system in Moscow and Couer d'Alene, earning a double master's degree in biology and entomology.
After achieving his degrees, he moved to Helena, Mont., in l974, and was employed by the state of Montana as an entomologist. He moved back to Idaho in 1976 and was employed by the University of Idaho Entomology Department as an artist, illustrating insects that were used for study and training.
In 1976, Marvin and his family moved to Missouri, and he had a successful career in managing and later as an owner/operator of a canoe floating and campground business located near Steelville, Mo. In 1979, he moved back to Idaho, and lived in White Bird while being employed by the U.S. Forest Service.
He next moved back to the Lewiston area before buying a home in Sweetwater. He then was employed at the local field office of the Salmon Corp, a federally mandated salmon and steelhead recovery program, located in Sweetwater. He was the director and mentored young volunteers. After the Salmon Corp closed, he was employed in 2004 by the Nez Perce Tribe Bio-Control Center in Lapwai as a biologist/entomologist. Marvin retired in 2016 to his home in Sweetwater.
After retirement, Marvin again continued his benevolent nature and volunteered his time to the rehab and recovery center, First Step 4 Life, in Lewiston, becoming a director of the organization. He tendered his resignation as a board member in 2019 because of health reasons.
Marvin is survived by his son, Storm Hanks; his brother, Ken Hanks, of Billings, Mont.; and several cousins; and was especially close to his niece, Linda Pekoff, of Lewiston. He was preceded in death by his parents and brothers, Edwin, Carl, Darrell and Vernon Hanks.
Marvin was a special person with the ability to touch and care for many people, and he will be missed deeply by all he mentored, worked with and who had the pleasure of knowing him. Marvin has passed on to a better place and, per his wishes and directions, there will be no services. Cremation will take place, and his ashes and the ashes of one of his favorite dogs, Barnyard, will be spread at a location that was dear to him by family members.
Offer Condolences