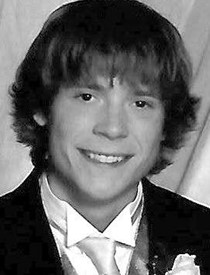 Matthew J. Haener
5/6/1986 — 8/24/2020
Matthew Jackson Haener died early Monday morning, Aug. 24, 2020, in Lewiston. He died by suicide after a long and courageous battle with chronic pain and depression.
Matthew was born May 6, 1986, in Lewiston. He is survived by his son, Haiden James Haener; mother Jacque Haener; father Daniel Haener; sister Danielle Haener; her husband, Tyler Palo; and his soon-to-be-born nephew. He is also survived by numerous aunts, uncles, cousins and his paternal grandfather, Albert Haener. He was preceded in death by his maternal grandparents, Virginia and Jack Imel; and paternal grandmother Bonnie Haener.
Matthew graduated from Lewiston High School, Class of 2005. At the time of his death, he worked as the manager of Mad Dash Delivery.
For those who had the pleasure of knowing Matthew, he was kind, thoughtful and sweet. He was sensitive and perceptive, almost to a fault. He never met an animal he didn't love or want to adopt, which over his lifetime included rats, guinea pigs, cats, dogs and even a snake. Matthew loved the cinema and self-expression through tattoos. Despite his battle with depression, he will be remembered by his large, inviting smile. Matthew was quiet in crowds but thrived in small gatherings and one-on-one interactions. He was witty and sarcastic; he had a great sense of humor enjoyed by those around him. Matthew was a loyal friend, loving father, son and brother.
A private memorial service will be held for close friends and immediate family. In lieu of sending flowers, please consider donating to the National Suicide Prevention Lifeline.
Offer Condolences