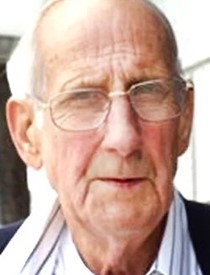 Melvin M. Ketchersid
4/12/1931 — 5/31/2022
Mother Nature called Melvin Miles Ketchersid to join her on Tuesday, May 31, 2022. He had lived a long and colorful life in his 91 years, full of stories and personality. We will miss his stories of Lewiston and the valley.
He was born April 12, 1931, in Lewiston at the old Weisgerber house at 0123 First St. His parents were Melvin and Iva Mae Ketchersid. Mel, or Sonny as he was called as a youngster, enjoyed being outside. He grew up playing on Snake River Avenue, Holbrook Island, the hobo jungle and all over downtown. He was surrounded by all the cultures of Lewiston. He resided in the valley his whole life, later moving to Clarkston in 1960, with his wife to make a home. He loved to tell stories of growing up in downtown Lewiston; swimming in the Clearwater River, jumping off the train bridge, fishing with Georgia and Elizabeth (two of the local madames), Chinese meals, the pool hall, the Lewis-Clark Hotel and all the other colorful characters, places and happenings of downtown life.
He attended Lewiston Normal School. It was not his forte, but he did excel in sports. He loved playing baseball and was even scouted by the New York Yankees. He just had to stay in school, but unfortunately had to quit and go to work after his father passed when he was 14.
Mel started working odd jobs at a young age. He worked for Uncle Bill's Pickle Plant, picking, planting and pickling. He delivered newspapers for Lewiston Tribune and Western Union telegrams, during and after the war, and cleaned up at the Pool Hall, where he learned a thing or two about playing pool. He worked at Evergreen Tire and General Tire in Lewiston. He even worked a summer at Potlatch Forest Inc. In 1948, he started working for McMonigle Chevrolet, riding a motor scooter delivering parts. He worked his way up from gopher to Parts Manager and had quite a great reputation for his knowledge of parts and GM cars. In 1970, he left McMonigle's and started as parts manager at Bradshaw Oldsmobile Cadillac until 1981 when the garage burned down. He made many friends throughout the years, and they all enjoyed calling him "Uncle Mel" or "Uncle Turf." (the Turf being his place to go after work) and they frequently celebrated Faye White's birthday. He finished out his working career by being employed by the Asotin County Housing Authority as a groundskeeper and for Gillis Janitorial, cleaning Clarkston Albertsons at night. He retired in 1993.
In 1955, he met the love of his life, Joan Parker. She was working at McMonigle's as a new secretary, and told his friends that he was going to marry her. On April 5, 1956, they were wed in a small ceremony. After a short honeymoon, they drove to Bellingham to meet Joan's parents for the first time. The road wasn't always smooth, but they loved each other. Joan gave him purpose and a loving family. During their 66 years together, they had son, Steven Miles, and daughters, Laura Margret and Melinda Noel. They have three grandchildren; Cody Reese, Kelsey Larson and Korbin Ketchersid. They also have one great-grandson, Everett Larson, and a great-granddaughter on the way in December.
Mel loved to go on trips in his brand new convertibles with Joan by his side, before they had a family. They drove all over the northwest, Nevada and California from 1956 to 1963, including early Disneyland, and Las Vegas. He loved the Oregon Coast, and traveling to Seattle, and Canada with the family, including three World's Fairs. His hobbies included swimming, drinking beer, Chinese food, Sunday rides and shooting the breeze with friends. He thoroughly enjoyed the Elks club as a member in the '70s, especially the steam and sauna.
A special thanks to Prestige Rehab Center, Dr. Carson Seeber and staff, Dr. Gerardo Medenci, Dr. Keith Popovich, Tri-State Memorial Hospital and Emergency, for taking care of, and listening to Mel over the years and his final days.
Mel lived a full life with his friends and especially his family. He was preceded in death by his parents, and all six of his siblings: Esther Jenkins, Wayne Ketchersid, Irene Edwards, Milton Ketchersid, Neal Ketchersid and Norma Bradshaw. He is survived by his wife and children, grandchildren, great-grandchildren, numerous nieces, nephews, cousins and many good friends and acquaintances. They will all miss his stories, his laugh, and his presence. Heaven will be entertained.
There will be a celebration of life scheduled for when his family can all be together later this summer.
Offer Condolences