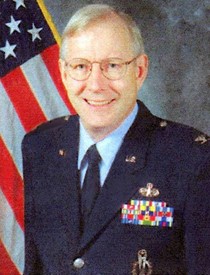 Michael L. Heinemeyer
5/17/1948 — 4/23/2019
Michael L. Heinemeyer passed peacefully Tuesday, April 23, 2019, at Advanced Health Care of Lewiston after a long illness at the age of 70.
Born to Emery L. Heinemeyer and Wilma P. (Fifer) Heinemeyer in Spokane, May 17, 1948, he was the second of four children. His early years were spent in Harrington, Wash., and at Garfield Bay on Lake Pend Oreille in Idaho until the family moved to Lewiston in 1956. From the time he was a little guy, Mike loved being a cowboy and wore his cowboy hat and holsters filled with cap guns everywhere he went. Mike had an adventurous childhood involving numerous antics with his brother Mark, the Bohnsack boys and the Cedar Ave Boys.
Additionally, he enjoyed his favorite Boy Scout camp-outs each summer, where the campfire discussions were quite interesting and often full of chicanery. He would often entertain friends with the humorous, outlandish stories of their escapades. Mike trained Raymond, his steer, to let him ride him until Mike got his Appaloosa mare, Lucy. After that, Mike spent all his time riding out past Shinn's pond and into lower Tammany.
Although he kept his grade school teachers challenged, Mike was an excellent student and was inducted into the National Honor Society at Lewiston High School. He lettered in tennis and badminton. At the University of Idaho, Mike was named as a Distinguished Senior for the Class of 1971, and was a member of Phi Beta Kappa and graduated cum laude. For his master's degree, he was awarded a Certificate of Accomplishment from Golden Gate University, San Francisco, for earning a perfect GPA in the Graduate School of Public Administration. During his career, Mike's military education included Squadron Officer's School, where he was given his lifetime moniker, "El Coyote," Air Command and Staff College, National Security Management and The National War College (NWC) in Washington, D.C.
While a senior in high school, Mike's first date with Kathleen "Kathy" Wessels was homecoming of 1965, when he finally decided to "Let her catch him." He pledged Sigma Chi fraternity his sophomore year of college and the childhood escapades became college exploits. Because Mike and Kathy were putting themselves through college by working and with scholarships, they calculated their finances and decided to get married Aug. 29, 1969, in Lewiston as it would be less expensive to live in married student housing. Their lifetime of love was grounded by the strong bond of friendship that began in high school. Having been together more than 53 years, this year would have been their 50th wedding anniversary.
Life with Mike was always an adventure, and they traveled all over the U.S. (44 states), to Europe, and parts of Mexico and Canada. During his NWC studies, he traveled to China for 15 days to interface with governmental, industrial and military leaders. The highlight of Mike's life was the birth of their daughter, Erin. He always tried to make every military assignment an adventure for her. Each time he received orders, he would get out the Atlas Road Map, look at their future destination, check out what states they would be traveling through and plan stops along the way or future vacations in those locations. He was well ahead of his time and a wonderful father to his little girl, spending time with her in ways that were both meaningful and enlightening.
Mike received his commission as a 2nd Lieutenant in the U.S. Air Force through the Reserve Officer Training Corps program at the University of Idaho. His 27-year career began Jan 5, 1973, and ended with his retirement Jan. 31, 2001, at the rank of colonel. A career missileer, he served as a missile combat crew member in the 321st Strategic Missile Wing at Grand Forks Air Force Base, N.D., and as an instructor and curriculum developer at the ICBM combat crew training school at Vandenberg AFB, Calif.
He also worked on the acquisition of the M-X missile system at the Ballistic Missile Office at Norton AFB, Calif. Mike was handpicked to be executive officer for the SAC Director of Operations at Offutt AFB, Omaha, Neb., where he then pinned on the rank of major. Following that assignment, he returned to Vandenberg AFB as a MAJCOM-level missile wing evaluator and was later chosen to be Chief of Protocol, or as Kathy said, "Major Mikey Manners." After early selection to lieutenant colonel, Mike became the 490th Strategic Missile Squadron Commander at Malmstrom AFB, Mont., building a marginal unit back into a first-rate outfit achieving an excellent rating by the SAC Inspector General.
Mike then spent the academic year at NWC in Washington, D.C., studying international relations and military strategy. As a "joint" politico-military officer, he worked in arms control arena implementation at USEUCOM Headquarters in Stuttgart, Germany. After three years, Mike returned to Washington, D.C., where he served as the senior military adviser to the U.S. Arms Control and Disarmament Agency in the State Department and helped develop arms control policies.
He was a member of the U.S. Delegation that met for nuclear treaty negotiations several times each year in Geneva, Switzerland. Mike was then assigned to HQ U.S. Strategic Command in Omaha, Neb., as a senior controller in charge of the Command Center that oversees all U.S. nuclear forces. His final assignment was as vice commander of the 90th Space Wing at Minot AFB, N.D., with responsibility for 1,500 people and the safety, security and combat readiness of 150 MMIII ICBMs. Ironically, he was the acting wing commander when the 90th Space Wing was responsible for dismantling the 321st Strategic Missile Wing in Grand Forks, N.D., in compliance with the nuclear arms control reductions he helped negotiate. He watched as the first missile silo in the wing and squadron where he first pulled alert duty was imploded with explosives. After 27 years, he retired from the USAF proud to have helped, through deterrence, to ensure no country ever seriously considered attacking this nation. He was awarded numerous medals, citations and ribbons throughout his career.
Those who knew him well were aware of his intelligence, humility, compassion and observant nature. Above all, he was probably best known for his quick wit and sense of humor. He kept everyone laughing at dinner gatherings or special occasions with friends and family, and was famous for his humorous "cowboy lingo" Christmas letters. During these last months and through his hospice journey, he accepted his death with dignity, grace and humor — he kept everyone laughing until the very end with his insightful, hilarious quips.
Mike is survived by his wife, Kathy, at their home in Lewiston; his daughter, Erin Heinemeyer, Psy.D. and her partner, Michael Rysdorp, of Mountain View, Calif.; his brother Mark of Thousand Oaks, Calif.; his sisters Gerrie Lee of Clarkston and Denise Heinemeyer of Lewiston; mother-in-law, Bernadine Wessels of Lewiston; along with numerous in-laws, nieces, nephews, cousins, aunts and uncles. Preceding him in death were his parents; his father-in-law, Harold A. Wessels; his brother-in-law, Albert L. Wessels and his nephew, Karson L. Wessels.
On behalf of Mike, the family would like to extend their grateful appreciation to the entire staff and hospice nurses at Advanced Health Care (AHC) for the love, care, respect and compassion shown them these past weeks. There aren't enough words to convey their gratitude. Additional heartfelt thanks to Donald Greggain, MD, of Lewiston, Jennifer Kaufman, ARNP-C, and Walter Williams, MD, both of Clarkston and to Joseph Cvancara, MD, and Kevin Michels, MD, both of Spokane, for their years of care and friendship.
A celebration of life will be held at 11 a.m. May 17 (Mike's birthday) at the Quality Inn Mahogany Room (casual attire recommended). The family owes a great deal of gratitude to friends and family who visited Mike at home and AHC these past months.
Mike's remains will be inurned at Arlington National Cemetery at a later date, and he has requested a portion of his remains be scattered on Wapshilla Ridge at the breaks of the Salmon and Snake rivers. Vassar-Rawls Funeral Home is in charge of arrangements. Should friends desire, memorial contributions may be sent to the Boys and Girls Club of Lewiston, 1021 Burrell Ave., Lewiston, ID 83501.
Service Information
Date & Time

Friday, May 17, 11:00 AM

Location

Quality Inn & Suites Conference Center
700 Port Drive
Clarkston, Washington 99403

Get Directions
Condolences
Delores Davies
I am so sorry to hear of your loss. Its been a long time, but I still remember Mike, brother of my friend, Gerrie. Mike will be missed but remembered by many. My thoughts are with you and your family. Delores Stellyes Davies
Monday, May 6, 2019 11:13 AM
Offer Condolences