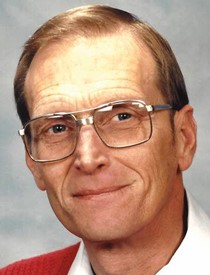 N. David Howell
10/10/1942 — 5/27/2018
N. David Howell of Lewiston died Sunday, May 27, 2018, at Lewiston Care and Rehabilitation of Cascadia, with his wife at his side, after a short illness.
David was born Oct. 10, 1942, to Verlyn "Babe" Howell and Florence Scott Howell in Lewiston. He grew up in Clarkston, graduating from Clarkston High School in 1960. After high school graduation, he attended a small business college in Lewiston, studying to become a certified shorthand reporter. He continued his education in Nampa. After receiving his certification, he moved to Seattle to be a reporter for the Union Pacific Railroad. During this time, he married Sharon Storey. They had three daughters. This marriage later ended in divorce.
David returned to Idaho to begin his lengthy career as a reporter for the District Court in Grangeville for nearly 15 years. At that time he became the reporter for the newest judge in the district. He remained in the District Court in Lewiston until his retirement in January 2007. David was a certified shorthand reporter in Idaho, Washington and Oregon. For several years he administered certification testing for new reporters from around the nation, using his own curriculum.
N. David was a member and past master of the Masonic Lodge Nez Perce No. 10, traveling across the state of Idaho, administering the Masonic degrees. On occasion he served as a shorthand reporter for the organization. He served as associate guardian of Job's Daughters Bethel No. 20 of Lewiston. David was active in the local Shrine Temple as a musician in the Oriental Band and past director of the Jesters Lewiston Court No. 62.
On June 3, 1989, David married Wilma Keehr Zaversnik after a long courtship and gained a bonus daughter, son-in-law and granddaughter. Throughout their marriage, David and Wilma enjoyed boating, fishing on the Oregon coast and many adventurous motor home trips. The most memorable being two weeks on the road on a Disneyland trip for his "little person."
N. David is survived by his wife, Wilma, at their Lewiston home; daughters Shelley (Jeff) Spence of Spokane and Tracey (Terry) Roth of Lewiston; bonus daughter Teri (Jim) Nitcy of Lewiston; grandchildren Brett, Robert, Ryan, Tara, Kyle and Jordan; and three great-grandchildren. He was preceded in death by his parents; sister Nancy Harrington; and daughter Bobette Key.
Cremation has taken place. A memorial service will be held at 1 p.m. Friday at Vassar-Rawls Funeral Home, 920 21st Ave., Lewiston. In of lieu flowers, donations can be made to the CALAM TEMPLE TRAVEL FUND, 1122 18th Ave., Lewiston. Inurnment will take place at a later date.
Service Information
Date & Time

Friday, June 1, 1:00 PM

Location

Vassar-Rawls Funeral Home
920-21st Avenue
Lewiston, Idaho 83501

Get Directions
Condolences
Debora Bailey
I am truly sorry for your loss, please accept my sincere condolences. I hope the Howell family find comfort and strength in Jesus promise along with our heavenly father Jehovah of the earthly resurrection, where death will be eliminated forever. Truly, what a glorious and almost unbelievable day that will be! It's a reality though for God cannot lie!
Friday, June 8, 2018 9:33 AM
Offer Condolences