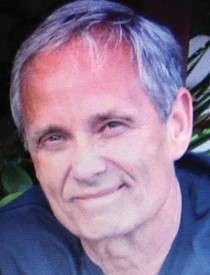 N. Eddy Randall
12/22/1937 — 7/21/2017
N. Eddy Randall, 79, of Lewiston, passed away peacefully at the Randall family home Friday, July 21, 2017.
A memorial service will be held at 11 a.m. Monday at New Bridges Community Church, 2101 Eighth St., in Lewiston, with Rev. Brad Bramlet officiating and a covered-dish reception to follow.
Ed was born to Ruth Ann Sinor on Dec. 22, 1937, in Chattanooga, Tenn. When he was young, the family moved to Fresno, Calif. A few years later, Ed's mother met his future father, Dean Lavern Randall. They spent the following years traveling throughout the Northwest with Dean's work in construction. In 1950, they settled in Lewiston. Ed had just turned 13, Dean and Ruth were married that year as well. This is where the Randall family was started and Dean became his true father. Soon thereafter, the family grew to six with the addition of brothers Dean Ray, Rodney Dale and his little sister, Rebecca Lee Randall. Ed attended schools in Lewiston and graduated from Lewiston High School in 1956.
Ed met the love of his life, Sharon Joy Earl, during his senior year and they were married on Nov. 23, 1958. They celebrated their 49th wedding anniversary on Nov. 23, 2007. Ed lost Sharon to cancer on Christmas Day in 2007 and never fully recovered from his broken heart.
Together they shared the perfect love and celebrated their love for one another with the births of their three children - Debby, Tina and Blake.
From these children the start of a very large and loving family tree arose. Ed and Sharon were rewarded with a total count at this time of nine grandchildren, plus one, and 13 great-grandchildren. Each grandchild was very special to their papa. He enjoyed going to all of their sporting events right up until the time of his death. It wasn't uncommon for dad to call daily wanting to know who was playing and where.
Early in their relationship, Ed and Sharon operated a diaper service in North Lewiston; Ed later worked at Holsum Bakery until the business closed in 1977. In 1978, Ed and Sharon purchased the Imperial Bowl on 21st Street and operated it until their retirement in 2000. During the 23 years they operated the center, Ed and Sharon met so many dear friends and truly enjoyed these years and the friendships they made.
In the early years, the family spent many summers traveling to the coast to the home of their closest friends and family, Blackie and EnaMae Palmer. Later on they continued to stay close, and it wasn't uncommon to see the four of them traveling in their motor homes across the country.
Ed was an athlete and enjoyed all sports. He played football, baseball and basketball in school and later played city league basketball and softball. He was an avid bowler and enjoyed the sport right up to his death. He bowled two 299 games and was awarded his first 300-game ring in league play in 2005.
Ed and Sharon were blessed with some of the neatest pets over the years and loved each and every one of them like a child. Their latest dog was their best little buddy, "Nute." They loved that little dog like no other and he helped Ed fill the void after Sharon passed away.
Ed spent the following years after Sharon's passing with the grandkids' sports, where some special bonds were made with the younger kids. He was the No. 1 fan to all his grandkids and they all loved having him attend their events. Ed continued his bowling and took up singing karaoke. It was during this time that he met his girlfriend and companion, Linda Henry. Ed and Linda spent a number of years together and enjoyed singing and bowling. They spent countless evenings singing at the Moose, Eagles, Elks lodges and the Lightning Horse Tavern. Ed took on the nickname of Edvis during these years and he was an avid Elvis Presley singer. He cherished all the new and old friends he encountered and his family will always be grateful to each and everyone that treated him so well. They also continued bowling over these years at both Lancer and Orchards Lanes. Linda was a great influence for Ed and she was very special to him. Her love and affection for our dad will never be forgotten and she has become very close to the whole Randall family and will continue to always be in the family's lives.
Ed is survived by daughters Debby Canner and husband Sam, and Tina Kalbfleisch and husband Kevin; son Blake Randall and wife Sarah; nine grandchildren, plus one; and 13 great-grandchildren: Sam Canner and wife Bethany, Jake Canner and wife Lindsey, Cami Madrid and husband Mike, Wesli Houston and husband Tyler, Nick Randall and wife Kelsy, Tyler Randall and wife Lorraine, Drew, Drake, Demi Randall and the plus one Christopher Smith. He also is survived by 13 great-grandchildren: Sophie and Sammy Canner, Jackson and Ripken Canner, Lucia and Miles Madrid, Kal Houston, Stormi, Ridge and Ryinn Randall, all of Lewiston, and Haydin, Hayzel and Landon Randall of Savannah, Ga. He also is survived by his special girlfriend and companion, Linda Henry; brothers Ray and Rod Randall; and sister Becky Moore and their families.
Ed was preceded in death by his wife, Sharon Randall, and parents Dean and Ruth Ann Randall.
The family suggests memorials be made in Ed's name to Lewiston High School athletics, 1114 Ninth Ave., Lewiston. These funds will be used as the school sees fit in helping out with all high school sports for the many years of love and support to his grandchildren in their various sports in the Lewiston-Clarktson Valley.
Service Information
Date & Time

Monday, August 7, 11:00 AM

Location

New Bridges Community Church
2102-8th Street
Lewiston, Idaho 83501

Get Directions
Condolences
Bob Barrows
I am so sorry to hear of Ed's passing. I often called on Sharon and Ed, sometimes offering a touch of spiritual food. And when Ed decided to call it quits running the Imperial Bowl, he graciously presented me a gift---my favorite bowling ball. For Tina, Blake and Debby, please accept my condolences on the passing of a real fine guy.
Monday, August 7, 2017 3:42 PM
Offer Condolences