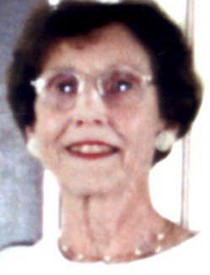 Nancy J. Riggers
1/25/1935 — 5/13/2019
Nancy Joanne Riggers passed away Monday, May 13, 2019, at St. Joseph Regional Medical Center, in Lewiston.
Nancy was born in Wapato, Wash., to Orville Tidwell and Iva Mae Burlingame Jan. 25, 1935. She was preceded in death by her beloved husband and best friend, Robert Ray Riggers, Sept. 15, 2000. Nancy and Bob were graduates of Craigmont High School and farmed in the Craigmont area for many years before Bob's death. Being a farmer's wife was her main occupation, but she enjoyed many community activities while living in Craigmont, including the Gem Community, Community Action Agency, Lewis and Nezperce County Democrats and the United Church of Craigmont.
After Bob's death, Nancy left the farm and moved to Lewiston. She remained active in the community as a sponsor of the Lewis-Clark State College women's basketball program, Lewiston library supporter, member of PEO Chapter AR and volunteered for several years as a "Pink Lady" at St. Joseph Regional Medical Center. Nancy was a gardener, avid quilter, civic theater promoter, boater, fisherman, picker of huckleberries and gooseberries and an excellent cook. Most of all, she was a great mom, grandmother and great-grandmother.
She is survived by four children: Susan (Tim) Krueger of Clarkston, Roger (Sandy) Riggers of Craigmont, Janice (Gary) Silvers of Spokane and Jim (Alia) Riggers of Winchester. Her favorites were her grandchildren and great-grandchildren, Dr. Heather Silvers (son Noah); Timothy Jr., and Dr. Suzanne (Bartel) Krueger (children Calvin, Caleb and Claire); Eric Silvers (daughter Adele); Cole and Briana (Ousnamer) Riggers (daughters Kylee and Sheridan) and Candice and Joel Sjogren (children Stella and Noah). And finally, her dog, Keeton, who has been her faithful companion for the last 15 years.
In lieu of flowers, please send donations to the Lewis Clark Animal Shelter, Craigmont Imperial Bowl or the Ilo-Vollmer Historical Society.
Funeral services will be at 11 a.m. Saturday at Vassar-Rawls Funeral Home in Lewiston. A reception will follow at the Masonic Temple, 1122 18th Ave., Lewiston, ID 83501. Family and friends are invited for burial services at 4 p.m. Saturday at the Craigmont Cemetery in Craigmont.
Service Information
Date & Time

Saturday, May 18, 11:00 AM

Location

Vassar-Rawls Funeral Home
920-21st Avenue
Lewiston, Idaho 83501

Get Directions

Additional Details

Burial will take place at 4:00 p.m. at Craigmont Cemetery.
Condolences
Eteri and Yuri
Please accept our deepest condolences
Saturday, May 18, 2019 5:34 PM
Offer Condolences