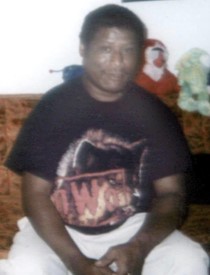 Nino R. White
10/1/1967 — 9/23/2019
Our beloved friend, cuz-buzz, nephew, son, uncle and brother, Nino Robert White, age 51, born Oct. 1, 1967, passed away Monday, Sept. 23, 2019.
He's starting his new journey with Duane White, Steve Paul, Willard Nampooya, Thomas White and Rose White on the way to meet our creator. He left behind his mother, Martina White; siblings Vince White, Johanna Halsey and Debbie Boles; aunts Beverly and Chrissy and nieces/nephews Jaleel, Rosalena, Latisha, Martina, Tyiesha, Jayven, Evalynn and Antonio.
He worked around Lewiston as a cook at Lewis-Clark State College and camp crew for the Nez Perce Tribe, but we all know him as kind and willing to help others as extreme as he could. He loved everyone. He will be missed by us all. R.I.P. Nino White.
Offer Condolences