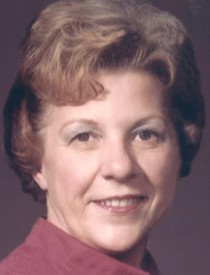 Norma E. Bradshaw
9/5/1929 — 7/26/2020
Norma Bradshaw passed away Sunday, July 26, 2020, at Brookdale Senior Living in Lewiston.
Mom's parents, Melvin L. and Iva Mae Ketchersid, moved to Lewiston from Kansas in 1919. In 1923, they leased the Weisgerber House, at 123 First St. in Lewiston, where she was born Sept. 5, 1929. She lived 90 beautiful years, seeing four generations of children be born. May we all be this lucky.
Her childhood was spent exploring downtown Lewiston with her brother, Mel, and, oh, the adventures they had. From befriending hobos they met along the river to roller-skating on the Blue Bridge when it was under construction. She attended school in Lewiston and, in 1946, met the love of her life, Robert Bradshaw. They were married Sept. 1, 1946, at the Lewiston Methodist Church, and spent 59 wonderful years together until Dad's passing in 2006.
Her early years of married life were spent bringing four children into this world while moving from Lewiston, to Spokane, to Craigmont, to Post Falls, to Othello, to finally settling in Metaline Falls, Wash., in 1954. Mom and Dad found their happy place there, but in 1962, they were needed back in Lewiston. Metaline Falls has always remained a special part of our family.
Mom was always involved in our activities from Girl Scouts to Campfire Girls to sports. Our home was always the gathering place for all our friends and Mom became known as "Mother Bear." She loved to bake and always had treats waiting for us. Our cookie jar was always full. She also loved baking for friends and neighbors. As we kids grew older, she worked alongside Dad at his dealership, Bradshaw Oldsmobile. She loved meeting and greeting all the customers.
The frosting on her cake of life were her grandchildren and great-grandchildren.
After Dad passed away, Mom was pretty lost. A huge thank you to Mike Gabby for reaching out to her and getting her involved with the senior program at the Congregational-Presbyerian Church in Lewiston. The church family became very important to her and her involvement there made her so happy. Thank you to all.
Norma was preceded in death by her parents, husband and five siblings.
She is survived by her brother, Mel (Joan) Ketchersid, of Clarkston; sisters-in-law Betty Durkin, of Lewiston, and Phyllis Sheeley, of Portland, Ore.; children Robert (Patricia) Bradshaw, of Tarpon Springs, Fla., Carol Schmidt, of Lewiston, Jean King, of Moscow, and Mel Bradshaw, of Eugene, Ore.; grandchildren Carrie Schmidt Record, Steve Schmidt, Angela King Davis, Andrew King, Matthew and Jeffrey Bradshaw, and Jesse and Ryan Mesaros; great-grandchildren Colby Schmidt Richardson, Brycen and Aubrey Schmidt, Drew and Delainey Davis, Matthew, Andrew, Alexandra and Victoria Bradshaw and Madeline Bradshaw; great-great-grandaughter Sutton Richardson; and numerous nieces, nephews and family members.
Thank you to the staff of Brookdale Senior Living for giving her such wonderful care over the past four years. Your love, care and concern are greatly appreciated.
A celebration of Mom's life will be held at a later date. Contributions in her name may be made to the youth or senior programs at the Congregational-Presbyerian Church, 709 Sixth St., Lewiston.
"Mother Bear" and "Daddy-Poo" are together again and we take comfort in knowing that.
Offer Condolences