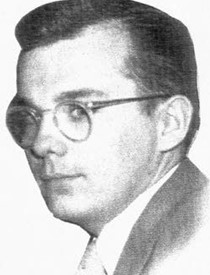 Norman H. Gano
3/15/1931 — 12/19/2018
Norman Henry Gano, 87, of Clarkston, died Wednesday, Dec. 19, 2018, of pneumonia, at his home.
Norman was born March 15, 1931, in Chicago, to Ethel and Henry Gano. He attended Mark Keppel High School in Monterey Park, Calif., and graduated with the class of 1950. On June 13, 1956, he met his future wife of 62 years, Betty Lou Howe. Their first date was July 13, 1956, and they were married Oct. 13, 1956.
He lived in San Gabriel Calif., and moved to Clarkston in June of 1968. He worked in banking for 17 years, at Barton Distributing from 1974 to 1984, and he worked at Development Services in Asotin County, where he retired.
Norman was a member of the Masons, a member of Asotin United Methodist Church, was a volunteer at the local food bank and library, and was a hospice volunteer. He served as a U.S. Army corporal in Okinawa.
He is survived by his wife, Betty Lou Gano of Clarkston; sons Steve M. Gano of Lakewood, Wash., and Dennis H. Gano and William S. Gano, both of Clarkston; grandchildren Jessica Amble of Tracy, Calif., Stuart Gano of Seattle, Jason Gano of Ellensburg, Wash., Aaron Hoyt of Albia, Iowa, Anna Gano of Washington, D.C., and Ethan Gano of Clarkston; and five great-grandchildren.
He was preceded in death by his parents and his brother, Ed Wold.
Services will be determined in the spring. Memorial donations may be sent to the Asotin County Food Bank in his honor.
Vassar-Rawls Funeral Home is in charge of arrangements.
He is "fishing again with Pop."
Offer Condolences