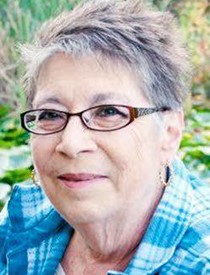 Patricia L. Guier
6/10/1949 — 5/6/2019
Patricia L. Guier was born June 10, 1949, in Lewiston and passed away peacefully Monday, May 6, 2019, at Tri-State Memorial Hospital.
Our mom was a hard worker her entire life. She ran several businesses here in the Lewiston-Clarkston Valley, from Winchell's doughnuts to Boggan's Oasis and running her own restaurant in Morgans' Alley as Grandma's Old Town Café. She was an amazing cook and loved baking pies. Since mom retired, she loved to get into the motorhome and go camping.
Our momma left behind her husband, Joe Guier of Lewiston; her children, Helen (Dave) Clark of Orofino, Wes Moe of Buffalo, N.Y., Terri (Rowdy) Parks of Clarkston, Dave Williams of Spokane and Dalton Williams of Lewiston; her sister, Cheryl Adams of Lewiston; several grandchildren; great-grandchildren; nieces and nephews.
She was preceded in death by both parents, Helen Parsons and Clarence Patterson; and siblings Joe and Bill Patterson and Tracy Parsons.
In lieu of flowers, please consider donating to Family Hospice, 1250 Idaho St., Lewiston, ID 83501.
Condolences
Cheryl
Hey Sis , I really miss you. I love you so much. I have so many good memories of our times together.
Saturday, June 1, 2019 3:48 PM
Offer Condolences