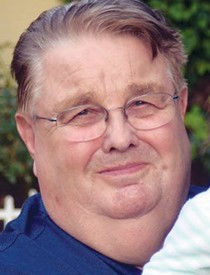 Paul Means
7/22/1943 — 12/18/2017
Paul B. Means, 74, left us to be with the Lord on Dec. 18, 2017. He was born July 22, 1943, in Amarillo, Texas, to Bonnie Louise Means and Champ B. Means, both from Orr, Okla.
After four years, they relocated to southern California, where Paul graduated from La Puente High School in 1961. He went on to attend Whittier College on a full-tuition scholarship for music. After a year, he transferred to Brigham Young University for five years, and then finally graduated with a master's degree in fine arts at Eastern Washington University in 1971.
Paul had a deep appreciation and passion for music. He played for the Spokane Symphony, Seattle Opera Co., Northwest Chamber Orchestra, BYU Philharmonic, Korean National Symphony, and he also played the saxophone at churches he attended. Paul not only loved to play music, but he also enjoyed teaching it, as well. From 1974 to 1984, he taught music for Sequim School District in western Washington.
Paul continued to work many years after his first retirement - from teaching music to eventually becoming a civilian in the military. He was first stationed in Pyeongtaek, South Korea, in 1987. A year later, he was transferred to Camp Red Cloud, becoming the director of recreation. That is where he met the love of his life and wife, Hyon.
Over the next few years, he was stationed at various Army and Air Force bases and became director of youth services, which included Camp Zama, Japan, Malmstrom AFB, Davis-Monthan AFB and Camp Humphreys, South Korea. He retired from civil duty in 2007, and went back to teaching music for Lapwai School District for another seven years.
After retiring for a final time, Paul enjoyed spending time with his family, being an outdoorsman, gardening and being a proud "Papa" to his two grandchildren. He had accomplished many great things in his life. He had a heart full of love and always saw the glass as half full. He is missed and loved dearly by everyone he knew, but we find comfort in knowing we now have a beautiful soul to watch over us and protect us.
Paul is survived by his wife of 30 years, Hyon "Sunny" Means; his four children, Paul Bryan Means, Brenda D. Everette, Freddie Kent Means and SunB Means; grandchildren Jaesun Lee and Gracelyn B. Means; and brother Freddie Keith and sister-in-law Mitty Means.
A funeral service will be held to celebrate his amazing life at 1 p.m. Thursday at Vassar-Rawls Funeral Home, 920 21st Ave., Lewiston.
Offer Condolences