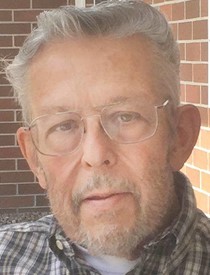 Paul H. Crozier
10/31/1942 — 10/11/2019
Paul Crozier, of Anatone, passed away Friday, Oct. 11, 2019. He was born Oct. 31, 1942, to J. Harvey and Itha Crozier, of Lewiston.
He graduated from Lewiston High School in 1961. He served in the U.S. Navy (air branch) from 1962 to 1966 at Midway Island, Barbers Point and Guam.
After returning home from the Navy, Paul attended the University of Idaho and graduated in 1971 with a Bachelor of Arts in accounting. He worked as an electronic technician for Bob Clause at Orchards Radio and TV.
He was a past director of Junior Achievement Program, a member of the Lewiston Planning and Zoning Commission and the Lewiston Orchards Business Association.
Paul Owned and operated Northwest Wall and Floor Coverings, formerly The Trading Post, on Thain in the Orchards for 42 years. He retired and closed the business in the fall of 2009.
He enjoyed reading, being outdoors, tinkering and camping. After retirement he traveled to Hawaii, Alaska, Disney World, Graceland, the Grand Ole Opry and to many national parks. He also went on cruises to the Panama Canal and to the Caribbean. Paul was a member of Victory in Jesus Fellowship.
He was preceded in death by his parents and his best friends, Popcorn and Phoebe. Paul is survived by his sister, Karen Smith, of Lewiston; nephew Michael Smith, of Moscow; a great bunch of neighbors in Anatone for over 25 years; best friends Brent and Lauri Carlson; roommate and friend Calvin Hines; and Skeeter and Shimmer.
A celebration of life will be held at 1 p.m. Saturday at Emmanuel Baptist Church, 2200 11th Ave., Lewiston. A light meal will follow the service.
Cremation has taken place at Vassar-Rawls Funeral Home of Lewiston. Memorials may be made to Intelink or to the Emmanuel Baptist Church Orphan/Adoption Fund.
Service Information
Date & Time

Saturday, October 19, 1:00 PM

Location

Emmanuel Baptist Church
2200-11th Avenue
Lewiston, Idaho 83501

Get Directions
Offer Condolences