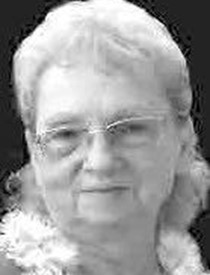 Peggy Jean Broncheau
6/5/1937 — 7/4/2021
Our Earthly Angel, Peggy Jean Broncheau, celebrated her independence from a long battle with cancer on Sunday, July 4, 2021. She was 84.
Peggy was born June 5, 1937, in Yakima to Albert Robinett and Eva Mae Brown. Her dad was a logger and her mother was a homemaker for the 10 Robinett children. The family moved often, and she attended schools in Orofino, Tammany and Culdesac. In 1954, she married her high school sweetheart, Gary Broncheau. The couple would have celebrated their 67th wedding anniversary in August.
Peggy worked for the Culdesac School District for 19 years as an aide. Through the years, Peggy taught arts and crafts. Her reason for staying so long was her joy of children. She also enjoyed working with the dedicated Culdesac teachers. During the summers, she helped with school maintenance and taught many high school students how to paint, clean and prepare for the next school season. In 1971, along with her sister, Patricia Broncheau, she helped organized the Culdesac kindergarten program for which she was an aide. In 2013, Peggy and Gary was chosen as the grand marshals for the Culdesac Community Shebang Days.
Peggy loved the holidays. In the early years, she could turn any holiday into a spectacular event for her young children with some tin foil and glitter. Cooking holiday dinners for her family was the highlight of each holiday. She was the local hairstylist and barber for many Mission Creek friends and neighbors.
Peggy enjoyed gardening, crafts, sewing, camping and traveling with family, family gatherings and making favorite Christmas goodies for family and friends. She treasured her summer sister trips and sister Christmas parties. Many stories have been told about the seven sisters and their playful, crazy antics.
Peggy never traveled far, mostly in Idaho and surrounding states. Her most memorable traveling adventure was flying to Texas to visit grandson James and wife Tiffany in San Antonio. She watched her favorite NBA team, the San Antonio Spurs, play live. She said, "Wow what a thrill that was."
She was preceded in death by her parents; her brothers and sisters Robert, Patricia Broncheau, Della Walstad, Barbara Marshall, Darrel, Betty Newton; her lifelong friends, Margaret Zenner and Dorothy Scott; and her 2-year-old son, Warren.
She survived by her husband, Gary, at the family home on Mission Creek; children Mike and Barbara Broncheau, Pam and Scott Reisdorph, Becky and John Quinn, Mark Broncheau and bonus daughter Jaclyn Roy. Her grandchildren, James (Tiffany) Broncheau, David (Sara) Broncheau, Allie Rae Broncheau and Daniel Reisdorph, and bonus grandchildren Avery, Reillee and Jazmyn. Her great-grandchildren, Autumn, Sheen, Kaitlynn, Emily and the newest addition, bonus great-grandson Enzo. Her sisters and brothers Karen (Larry) Wing, Marge (Nick) Tate, Dick (Carol) Robinett and Doug (Debbie) Robinett. She is also survived by many cousins, nieces and nephews.
At Peggy's request, cremation has taken place and there will be no service. A family celebration of life will be planned at a future date.
Peggy's family extends a heartfelt thank you to the Advanced Health Care Hospice staff for their support and care. Especially to Nurse Emily, your loving passion and support gave Peggy and her family strength and peace.
Offer Condolences