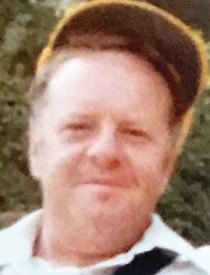 Phillip G. Hasenoehrl
9/29/1942 — 12/21/2017
Phillip Gregory Hasenoehrl, a wonderful husband, father and grandfather, was one of a kind. Like his early morning phone calls to his family, he was called by the Lord early in the morning of Thursday, Dec. 21, 2017. The last few years of his life he dealt with lung complications that came from his passion in life, farming. He didn't let this prevent him from doing the many things in life he enjoyed, such as going to Vandal football games. No matter how good (or poorly) they played, you could find him in the Dome or watching the Ducks in Oregon, visiting the grandkids and many friends, traveling and experiencing life with his pony-tailed sweetheart that he met on the school bus, Deanna.
His life began Sept. 29, 1942, on a small farm in Mission Creek, Idaho, part of a large family that included eight brothers and three sisters. He never ventured far from the farm where he grew up and began his own farming career. His work was never a job because he loved being around people and keeping busy on the farm. Every day brought new challenges and their own rewards. If you ever had the opportunity of meeting him, you couldn't help but know that you were in the presence of someone special. He had the gift of gab with a genuine interest in knowing about the other person. A quick trip to town would never happen because of all the stops that were either planned or happenstance with the neighbors on the road, friends at the store, the waitress at the restaurant or the stranger who was yet to be his friend.
The first love of his life was his wife, Deanna. He always joked about her hopping on the bus for school and quickly grabbing the seat next to him. This eventually led to a 52-year adventure that included three children and nine grandchildren. His love for his family was a priority and he made sure he was available and attended many sporting events, dance recitals, graduations and weddings. He was always up for anything that included family, no matter how big or small the adventure.
One of his last adventures was a Thanksgiving gathering in New Orleans. Although he wasn't able to walk Bourbon Street, he did jump in a golf cart to see the sights. He wanted to be present and enjoy the moment. His last day included an early-morning drive to Spokane for treatment and a phone call with his brother - a typical day. He would have liked to have had more time on Earth, but God decided it was time for him to come home.
He was greeted by his parents, Mary and Laurence; brothers Gorman, Jerry and Lloyd; sister Theresa; and grandson Anthony, where they surely are sitting around a table drinking coffee and reminiscing.
Dad's favorite actor, the Duke, said, "You got three choices in life: give up, give in or give it all you've got." Dad gave it all he got.
The rosary will be recited at 10 a.m. Friday, followed by Mass at 10:30 a.m. at Sacred Heart Catholic Church, 205 Birch Ave. E., Lapwai.
Service Information
Date & Time

Friday, December 29, 10:30 AM

Location

Sacred Heart Catholic Church
205 Birch Avenue E
Lapwai, Idaho 83540

Get Directions

Additional Details

Rosary will be recited at 10:00 a.m. before Mass.
Offer Condolences