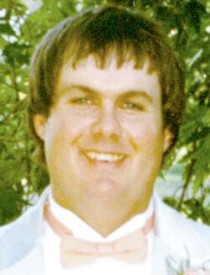 Randy Overman
9/30/1958 — 6/4/2022
Randy Overman, 63, of Clarkston, passed away suddenly after a short battle with renal cell carcinoma on Saturday, June 4, 2022.
Randy was born Sept. 30, 1958, to Ray and Doris (Hill) Overman, of Clarkston. Randy was married to Claudia Nesheim, who he had two children with, Ryan and Sonja.
Randy is survived by his children, Ryan Overman (Amy Overman) and Sonja Overman (Brandon Leonard); grandchildren Johnnie Vernon, Gracelyn Leonard, and soon-to-be-born baby Overman; brother Rolly Overman (Sandy Overman); and father Ray Overman. Randy was preceded in death by his ex-wife, Claudia Nesheim; mother Doris Overman; and many friends.
Randy attended and graduated from Clarkston High School, where he was an outstanding football player. He was one of the toughest hitters that the Bantams ever had on their team. There are many stories of people saying they did not want to get hit by Randy's hard-hitting helmet. They knew if he was on the field, you had better watch out because he was there to hit and hit hard with every play.
Randy spent most of his working career as a welder at Fab-Tec in Moscow, working on rock crushers. After that, he went and worked a few years at the railroad in Lewiston for Watco, welding on railroad cars. Randy was doing this up until he had a massive stroke in 2008 that left him paralyzed on his left side and wheelchair-bound. Even though he was bound to a wheelchair after this, it did not stop Randy from enjoying the one thing that he loved to do the most: drag racing. Randy was one the best drag racers in the 1980s, drag racing his Chevelle in Spokane at the drag strip. He won many first-place trophies.
Randy loved going over to his best friend's house, Mike Bann, and helped him build and work on drag racing cars they took to Spokane and Walla Walla. Steve Fowler, Mike Bann, or one of his many other friends would take Randy with them to the races so he could still enjoy them. Every time they had a race and if Randy wanted to go, they would load him up in his wheelchair-accessible van and one of them would drive it there with him inside, sharing many laughs and memories on the drive.
Even though he couldn't physically work on the cars, Randy was a crucial part of the racing team with his vast knowledge of engines. His mind was literally a blueprint of an engine. He knew everything about engines from the inside and out. Randy wasn't about to just let his friends have all the fun racing. That's when he decided to buy a Chevy Monte Carlo and build it specifically for him so he could race with his friends. Since he would only be able to use one side of his body, he was going to have all the essential working parts put on one side so he could race it. He had Mike Bann and his shop, Steve and Jesse Fowler, and many others helping him make his dream come true. Unfortunately, time and money got the upper hand, and he couldn't finish his car.
Randy absolutely loved his children and grandchildren, as they all loved him just as much, and they would like to show that love and appreciation by making sure that the race car gets finished in his honor. If you would like to donate to help Ryan and Sonja build Randy's dream race car, there is an account open in Ryan's name at P1FCU.
Funeral arrangements have been made and it will be held at 11 a.m. July 9 at Redemption Church, 604 13th St., Clarkston, with food and beverages to follow. We encourage anyone who has a race car or classic car to drive it to the funeral in honor of Randy.
Service Information
Date & Time

Saturday, July 9, 11:00 AM

Location

Redemtion Church
604 13th Street
Clarkston, Washington 99403

Get Directions
Offer Condolences