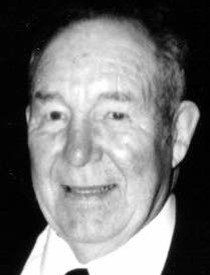 Raymond F. Kunze
2/15/1925 — 9/23/2017
On Saturday, Sept. 23, 2017, Raymond Kunze, 92, passed away at the Idaho State Veterans Home.
Ray was born Feb. 15, 1925, to Joseph and Catherine Kunze in Abbotsford, Wis. He and his six siblings grew up on the family's dairy farm in Hull, Wis.
Following his high school graduation he moved to Idaho, where he went to work for Potlatch Forests Inc. at Camp 61 near Headquarters, Idaho. Ray often reminisced about his logging days and told of his experiences participating in a log drive down the Clearwater River.
Ray returned to Wisconsin and joined the U.S. Army on Sept. 29, 1950. He received the Army of Occupation medal for his service in Germany and was honorably discharged on Nov. 8, 1952.
In 1968, Ray married Peggy Howerton. They moved to Alaska, where they spent the next eight years on Prince of Wales Island working for Valentine Logging. They moved to Kodiak Island for a short time and then returned to Idaho.
Following their return from Alaska, Ray drove truck, hauling everything from logs to seeds and peas. For several years he and Peggy owned a grocery store in Culdesac. Eventually, Ray went to work at DeAtley Construction, where he remained until his retirement.
After retirement, Ray pulled a camper all over the United States, seeing and doing everything grandma told him to. They wintered in California, visited family in Wisconsin and they even did some traveling abroad.
Ray was a member of All Saints Catholic Church in Lewiston. He enjoyed going to the Elks, telling stories and gardening. One of his proudest accomplishments were the blue ribbons that he and granddaughter Lakota won for the pumpkins they grew and entered in the county fair.
Ray is survived by brother Bernard Kunze; stepchildren Norman Eastman, Diana Mohr and Larry Copenspire; grandchildren Tracy and Brad Mohr, Darin and Lisa Copenspire, and Danna Eastman; as well as many great-grandchildren, nieces and nephews.
Ray was preceded in death by his wife, Peggy Kunze; his parents; sisters Frances Angelich and Estella "Teda" Sossaman; and brothers Gilbert and Lawerence Kunze.
A memorial service is planned for 1 p.m. Tuesday at the Lewiston Elks Lodge in Lewiston.
Service Information
Date & Time

Tuesday, October 3, 1:00 PM

Location

Lewiston Elks Lodge #896
3444 Country Club Dr
Lewiston, ID 83501

Get Directions
Condolences
Roger Kunze
To Uncle Raymond. It's now time to join Peggy in heaven. I will send your Christmas cheese one more time, so your friends at the veterans home can have some good sharp cheddar on you one more time.
Always, Roger
Tuesday, October 3, 2017 3:45 AM
Offer Condolences