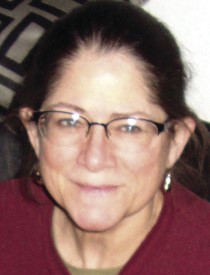 Rhonda L. Poulson
1/29/1961 — 9/21/2017
Rhonda "Rhonny" Lee Poulson passed away Sept. 21, 2017, at her home in Lewiston. She was 56.
Born Jan. 29, 1961, in Whittier, Calif., to Ronald L. and Gayle L. (Gilliland) Poulson, the only child for the couple, her parents later divorced. She was raised primarily by her mother and maternal grandparents, James and Lucille (Vaughn) Gilliland. She had fond memories of staying with her grandparents and the camping trips to Yosemite, where her grandfather treated her more like a boy and taught her to fish, shoot and drive the family Ranchero.
Rhonda graduated high school in 1979 from Ceres Christian School in Ceres, Calif. In 1981, she enlisted in the U.S. Navy and served as a torpedoman's mate aboard the submarine tender USS McKee. After her military service, she made her way to Lewiston with a shipmate who was raised in the valley. Rhonda liked the Lewiston-Clarkston Valley and Pacific Northwest very much and, except for some brief trips home, would spend the rest of her life in Idaho, Oregon and Colorado. She would marry twice. Both ended in divorce.
While in Lewiston, she attended classes at Lewis-Clark State College in nutrition and was certified as a traffic flagger. She also worked in the LCSC library, Strike and Spare, Rivercrest Hospital, Super 8 Motel, Lewiston Morning Tribune and Twin City Foods, where she met her future husband, Walter Thompson.
Walter and Rhonda were married in the spring of 1993. They made a home in Lewiston and later moved to Enterprise, Ore. The couple shared two sons together who were the absolute pride of Rhonny's life - Dakota and Brody. After their divorce, the boys stayed with their father and Rhonda made her way to Colorado Springs, Colo., where she made many new friends and had great camping, hiking and fishing trips.
She traveled back and forth from Colorado to Lewiston for several years to be closer to her sons, moving here permanently in 2013. Rhonda's hobbies and interests included art, crafting, reading books and sundries, camping, fishing, word games and puzzles. She had a real talent with words, spelling, grammar and punctuation and a fine hand for calligraphy. She liked to pick out and make greeting cards to send to her friends and family. Her tastes for decorating were eclectic.
A visit to her home was like being in a curiosity shop - you never knew what you might see in any room. Music was her passion. She loved to dance. She was always ready for a spur-of-the-moment road trip or adventure. After reading an ad in the Moneysaver for skydiving lessons on weekends, she went that Saturday and on her first jump was praised by the jumpmaster for her perfect arch leaving the airplane. She touched down right in the center of the landing target. Still working on her bucket list, she always wanted to go again and get signed off to freefall.
Rhonda was preceded in death by her paternal and maternal grandparents, her father, mother and her beloved cat, Newt. She is survived by her sons, Dakota Lee Thompson (Lewiston) and Brody James Thompson (Deer Lodge, Mont.) and paternal half-sister Vikki in California.
At her request, she will be cremated and her ashes will be scattered by her family at a later date in the Garden of the Gods Park in Colorado Springs, Colo. No public services are planned. Rhonda would ask only for a prayer.
Rhonny had a style and way all her own that shone through in whatever she did. A unique and colorful lady gone too soon. She is loved, she is missed.
Offer Condolences