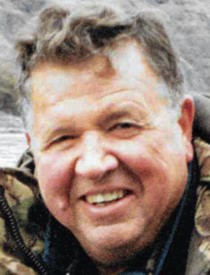 Richard L. Wurth
9/21/1932 — 3/1/2018
Dick Wurth, 85, passed away Thursday, March 1, 2018, at the Idaho State Veterans Home in Lewiston from complications of Parkinson's disease. Dick was born Sept. 21, 1932, to Fred and Rose (Custer) Wurth.
Born in Lincoln, Ill., during the Depression, Dick was number seven of nine kids. In his early teens, the family moved to San Diego, where Dick graduated high school. After high school, during the Korean War, Dick served in the U.S. Army and was stationed at Fort Lewis, Wash., where he served as a drill instructor. After his service in the military, he went to work for the Fish and Wildlife Service in White Salmon, Wash., where he met and married his wife of 54 years, Charlotte Bebbington. Dick and Charlotte then moved to Burns, Ore., before settling in 1969 in Orofino, where Dick worked for the fish hatchery and eventually retired from the U.S. Army Corps of Engineers as maintenance supervisor at Dworshak Reservoir in 1990.
Dick was an avid hunter and fisherman, and spent most of his retirement fishing and spending time with his family. He also loved to build and remodel homes.
Dick is survived by his wife of 54 years, Charlotte; daughter Julie Craven (Jim); sons Thomas (Dedra) and Raymond (Renee); grandchildren Carter and Cassidy Wurth, Brittney Wurth and Annie Craven; and many nieces and nephews.
Donations can be made to the Idaho State Veterans Home, 821 21st Ave., Lewiston.
Cards and condolences can be sent to the Wurth family at 3428 15th St. No. 19, Lewiston, ID 83501.
Offer Condolences