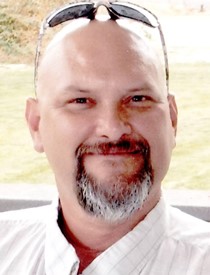 Robert A. Vincent
4/11/1967 — 12/15/2021
Rob was born April 11, 1967, at Tri-State Hospital in Clarkston to parents Walter and Lois (Uitto) Vincent. He passed away Wednesday, Dec. 15, 2021.
Rob was raised in Lewiston, attending Webster and Warner elementary schools and Sacajawea Junior High. Not wanting to attend Lewiston High School, he chose to live in Juliaetta with his friend Tom Nail and his family so he could attend high school in Kendrick. Tom graduated the following year and Rob went to live with the Jack Meyer family and graduated from Kendrick High. During high school years, Rob played baseball, football and basketball. His senior year, the basketball team was the 1985 state champions.
After high school, he moved back to Lewiston and worked for Doyle & Associates, Potlatch, and then logged for many years. He was working at Vista Outdoors until his passing.
He married Karen Buurkarl. They had three children, Whitney and twins Ethan and Kylie. They were later divorced.
His interests were hunting, fishing, four-wheeling, camping and visiting with Faith Bible Church friends and friends of Bill W.
He was preceded in death by maternal grandparents Arnie Uitto, George and Marie Phillips; paternal grandparents Fred Vincent, Boyd and Nida Harrison.
He is survived by mother Lois Vincent and father Walter (Doloris) Vincent; children Kristopher, Whitney, twins Kylie and Ethan (Sara); grandkids Rylie and Harrison; siblings Tobi, Micah, Joseph, Philip, Lydia Vincent and Molinda Doton; several aunts, cousins, nieces and nephews; and many friends.
Services will be held at 1 p.m. Jan. 22 at Faith Bible Church, 514 Warner, Lewiston. Carpooling is advised as parking is limited. You can also watch live at Vassar-Rawls Funeral Home's Facebook page.
In lieu of flowers, you can donate to the Children's Christmas Project at Faith Bible Church, 514 Warner Ave., Lewiston, ID, 83501.
A meal will be served at the church following the service.
Service Information
Date & Time

Saturday, January 22, 1:00 PM

Location

Faith Bible Church
514 Warner Avenue
Lewiston, Idaho 83501

Get Directions
Condolences
Wendy Clemenhagen
Lois,
I am sending prayers to you and the family.
Rob was one of those guys you just had to love,
A gentle giant whom I had so much respect for. He dealt with plenty of downs in his life but always managed to see the bright side and made sure he made it to that side!! I will greatly miss his inspiring messages he always posted and make sure I always take his perspective on life!!
I love you Rob and you will be in my heart forever!!
RIP Rob,,
Saturday, January 22, 2022 9:49 AM
Offer Condolences