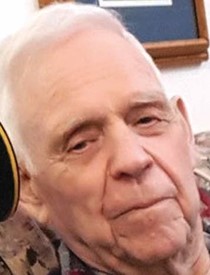 Robert Allen
4/19/1928 — 1/17/2018
Bob Allen, 89, formerly of Pierce, passed away from heart failure Wednesday, Jan. 17, 2018, at St. Joseph Regional Medical Center in Lewiston.
He was born April 19, 1928, in Lewiston, to Percy and Frieda Allen. He was raised most of his younger years in Stites and Harpster. After losing his father at age 12, he soon quit school and went to work. He worked on various ranches in the area. He went to work for the U.S. Forest Service as a packer in the late '40s in the Buffalo Hump area. He loved his mules, horses and being outdoors.
He joined the U.S. Army, and he served in the Korean War. After being discharged he came home to Stites, where he married Lois Schneider. He learned how to operate dozers in the woods, thus starting his career working in the woods for Potlatch Forests Inc. He worked out of Headquarters for nearly 40 years. Bob and Lois moved to Headquarters, then Pierce, where they started a family. They had two children and were later divorced.
On Jan. 24, 1969, he married the love of his life, Jeanette Dennison Schrempp. They lived in Pierce, then moved to the Pierce-Weippe divide, where they built their home. They later moved to Lewiston until Jeanette passed away in August of 2012. Bob then moved to Orofino to Brookside Landing Assisted Living facility.
Bob and Jeanette were avid basketball supporters, going to most of the games in the area. They served as grand marshals for Pierce 1860 Days and Weippe Rodeo. Bob was the founder of the J. Howard Bradbury Logging Museum. He and Jeanette worked many hours getting the museum up and running. He served as president at Bald Mountain Ski Area for many years.
Survivors include son Sam (Chris) Allen of Weippe; daughter Becky (Terry Jackson) Brotnov of Syringa, Idaho; stepson Terry Griner of Troy, Mont.; stepdaughter Claudia Decker of Lewiston; stepson Bob (Ann) Schrempp of Spokane; eight grandkids; numerous great-grandkids; and one great-great-grandson. He was preceded in death by his parents; sisters Priscella Petersen and Alexandria Davis; brothers Morris Allen and William Allen; a stepson, Edward Allen; and wife Jeanette Allen.
Many thanks to the staff at Brookside Landing for taking great care of Dad.
A memorial service for Bob will be held sometime in the spring at Pierce, with a graveside to follow at the Weippe Cemetery.
Condolences
Nancy Butler
Bob was a great asset in preserving the history of this area. I enjoyed knowing him and appreciated in love the history.
Monday, January 22, 2018 11:04 PM
Offer Condolences