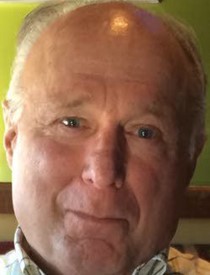 Robert B. Holyfield
1/3/1947 — 10/24/2018
Bob Holyfield went to be with the Lord Jesus Christ on Wednesday, Oct. 24, 2018. Bob was born Jan. 3, 1947, in Lawrence, Kan., to James B. Holyfield and Lawanda D. Sawyer. He is survived by his wife of 53 years, Janet Holyfield; his three sons, Kieler Holyfield (Frankie and Dillon), Kenny Holyfield (Jill, Kaley and Jenna) and Monte Holyfield (Amy, Jacob and Mandy); and his brother, Jim Holyfield.
Bob graduated high school at Thomas Jefferson High School in Denver in 1965. He joined the U.S. Army in 1966, and was stationed in Germany for two years before being honorably discharged as a first lieutenant in 1969. Bob began his career at Arapahoe Basin Ski Area in Colorado, where he installed his first ski lift. He also perfected his distinct skiing style, which always stood out on the slopes.
Later, Bob designed and manufactured snow cats at his fabrication/machine shop in Saratoga, Wyo. He later returned to the ski industry, where he installed ski lifts as far away as Alaska and Australia. Bob was an experienced machinist and fabricator, and had an amazing ability to design and build specialty equipment. He and Janet operated their custom window treatment business in the Aspen, Colo., area for 20 years before retiring and moving to Asotin in 2017.
Bob loved his family and was always ready to join them in skiing, windsurfing, motorcycling, hiking, rodeo or anything outdoors. He absolutely loved the mountains and would head there any chance he had. He will be greatly missed by everyone who had the opportunity to know him.
A gathering will be held at a later date in celebration of Bob Holyfield.
Condolences
John S. Tammela
So sorry to find out of the passing of Bob, as I knew him. Too much to say of how he could positively impact ones life. I can honestly say he was one who 'planted the seed' to lead me to Christianity (yes, Janet too). I always admired how he delt with adversity, usually by laughing at it. An example I can laugh at now is when we got on his Yamaha 360 at the Ryan Park ski area, that he was getting ready for reopening. He hit the gas and it flipped back on us. Bob laughed, and I had trouble laughing at the time because I broke his fall. Always seemed to be there to help, even if it inconvenienced him. My sincere condolences to Janet and the boys, and all other family. I tried once or twice to catch up with him and Janet, but didn't get it done. Am happy to know we will meet again. Janet and family, you are in my thoughts and prayers.
Thursday, November 15, 2018 2:14 PM
Offer Condolences