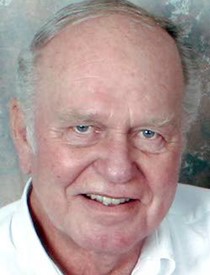 Robert G. Corey
4/3/1935 — 2/3/2019
Bob gave up his fight Sunday, Feb. 3, 2019, and returned home to serve the lord and be with his loved ones in heaven. He was a kind man who always greeted everyone with a wink and a smile.
Bob was born April 3, 1935, to George and Lillian Corey, in Lewiston. He grew up and was proud to say he was born and raised in the Lewiston-Clarkston Valley.
He had a short time in the military, where he was a staff sergeant and driver for Col. Wickbolts. Listening to his stories of his life adventures was always a joy for everyone around, and his driving time in the military was just one of many.
In 1959, Bob completed his military service and returned home, where he met the love of his life, Esther. They were married in 1964 and made their home in Lewiston, raising their children in four different houses on the 1100 block of Linden Avenue, two of which Bob built himself with help from his wife, Esther, and his many friends. He wasn't afraid to try anything, and if he wasn't able to do something, he always knew a guy who could.
He worked for Sears, Potlatch Forests Inc. and even tried his hand at opening his own business, B&E Diaper Service. His real passion was sales. He was a true businessman and found his calling when he started selling cars for Action Car Sales in 1961. Shortly after he had made enough money to partner and open Valley Car Sales, later selling out his share in November 1963. He then opened Courtesy Auto Sales at Lincoln and Main in Lewiston. He owned many used car lots in the L-C Valley, including building and opening Orchards RV Center in the 1980s and Orchards Auto Sales.
He retired in 1991, and snowbirded for a few winters at Yuma, Ariz., where he drove a tour bus into Mexico for Buffalo Bus Tours. His adventures in life were plenty, and he never missed an opportunity. He was always, as he called it, "wheeling and dealing." He was a true negotiator. All the way up to the time of his death, he still was trying to convince everyone of his way. His persistence and drive carried him through life. He never gave up and was a true fighter.
He is survived by three of his five children, Dan Corey of Kalama, Wash.; son Steve Corey of Clarkston; and daughter Lyn Corey of Lewiston. He also is survived by three grandchildren, Mallory Dudra, Tyler Erb and Lyndsey Erb; and one great-grandson, Samuel Dudra.
He was preceded in death by his parents, George and Lillian Corey; his wife, Esther Corey; two daughters, Susan Roberts and Linda Kaye Corey; and sister Dorothy Anne Tweedy.
There will be a burial service at Lewis-Clark Memorial Gardens Cemetery, 3521 Seventh St., Lewiston, where he and his wife, Esther, will both be laid to rest. A celebration of life covered-dish dinner will take place at the Eagles lodge located at 1304 Main St., in Lewiston. Date will be determined sometime in March after the weather clears.
In lieu of flowers, the family suggests donations to help with expenses.
Offer Condolences