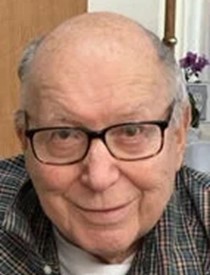 Robert W. Brockman
12/18/1935 — 4/19/2022
Robert Wallace Brockman passed away peacefully on Tuesday, April 19, 2022, in Lewiston, following a long battle with many challenging health conditions. Bob was born in Glendale, Calif., on Dec. 18, 1935, to John and Georgia (Lukes) Brockman. When he was a young child, they moved to Jameson, Ore., where he grew up on a farm with his brother, George, in a home built by their father. At age 11, his mother died in a rock quarry accident. His father later married Eva (Farley), and he gained three stepsisters, Carol, Lula and Delores, and a stepbrother, Dile.
Shortly after turning 18, Bob joined the United States Air Force and spent his first assignment in fire protection at Eielson Air Force Base, Alaska. The Air Force next took him to Vance Air Force Base in Enid, Okla., where he met his soon-to-be eternal partner, Helen Jackson. They married on Oct. 1, 1957, in Enid, and soon headed to Idaho. Their shared love brought them three children, Randy, Julie, and Georgia, all born in Boise. Bob found new interest in repairing sewing machines but ultimately went back to his first love of firefighting, being first assigned in Boise, and then 1965 he transferred to Lewiston.
Bob continued his love of firefighting until an on-the-job back injury ended that career path. Not being one to slow down, he took this opportunity to expand his skills with sewing machines by joining in his wife's craft store, eventually establishing Brockman's Crafts and Sewing Machines located on Thain Road.
Bob could often be found in his garden or on the river fishing. He loved his doxies and serving in The Church of Jesus Christ of Latter-Day Saints. He also volunteered countless hours at the Nez Perce County Fair.
His matter-of-factness led him to be nicknamed "Sarge," though he could also draw out laughter with his sense of humor. Of all the things Bob was, most of all, he was strong in spirit and character. He gave his all to everything, even fighting endless battles with his health. Bob's unfaltering faith in Christ and his desire to serve others was seen and felt everywhere he went. Despite any pain he endured, his personal strength for service was always at the forefront and has blessed many lives.
Bob is survived by his wife, Helen; his daughters, Julie (Dale) Ostler and Georgia (Ron) Barker; his daughter-in-law, Cori Brockman; his brother, George (LuJean) Brockman; his step-siblings; and his 10 grandchildren and nine great-grandchildren. He is preceded in death by his parents and his son, Randy.
Funeral services will be held on Friday, April 29, at The Church of Jesus Christ of Latter-day Saints, 836 Preston Ave., Lewiston. Viewing begins at 10 a.m. and funeral begins at 11 a.m. The funeral will also be broadcast at youtu.be/rFtQPXFGINA.
Service Information
Date & Time

Friday, April 29, 11:00 AM

Location

The Church of Jesus Christ of Latter Day Saints - Lewiston Idaho Stake Center
836 Preston Avenue
Lewiston, Idaho 83501

Get Directions

Additional Details

Viewing will take place at 10:00 a.m. at the church. Burial will follow at Normal Hill Cemetery.
Offer Condolences