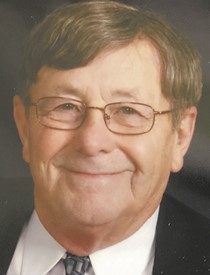 Rue M. "Rick" Davis Jr.
4/25/1941 — 7/10/2018
Rue M. "Rick" Davis Jr. passed away on Tuesday, July 10, 2018, unexpectedly at his home, at the age of 77.
Rick was born on April 25, 1941, in Ontario, Ore., to Rue M. Sr. and Mary Rose (Palumbo) Davis. His early childhood was spent in Washington, Idaho, Oregon, Wyoming and Utah, following construction jobs with his family. He graduated from Manila High School in Manila, Utah, in 1961.
He was married to Diane Benedict in 1963, and from that marriage his daughter, Lyn, was born. They later divorced, and he married Karen P. (Charpentier) Maxey in 1977, and they had two daughters, Jenni and Marci. Rick and Karen were getting ready to celebrate their 41st wedding anniversary.
Rick worked construction jobs ranging from diesel mechanic to welder and heavy equipment operator. He was proud of his work on Dworshak Dam, the Alaskan pipeline and eventually owning his own backhoe and construction company, R & K Construction.
After many years in the construction field, he began rebuilding the crane for the Port of Clarkston in the mid-1980s. His position was elevated to port manager, and he continued his work there until his retirement in 2006. He was then elected as a port commissioner, a position he served in until his death.
During his life, he was actively involved in many community groups. He served positions on the Clarkston Chamber Board, Rotary Club, Washington Public Port Association and Pacific Northwest Waterways Association. He loved classic cars and was a member of Valley Corvette Club and Finest '50s and '60s.
Rick was a proud member of the Nez Perce Masonic Blue Lodge, the Scottish Rite Bodies and was a Calam Shrine Past Potentate. He was passionate about the brotherhood of the Masonic Order and the Shrine Hospital.
He is survived by his wife, Karen Davis; three daughters, Lyn (Tom) Patton, Jenni Lund and Marci Davis; grandchildren Cheyna Beckworth, Hayley (Travis) Smith, Hunter Patton, Lucas Patton, Karsyn Lund, Cooper Lund and Makayla Jones; two great-grandchildren; sister JoReen (John) Givens; sister and brother-in-law Linda (Dave) Bundy; and many nieces, nephews, cousins and dear friends. He was preceded in death by his father and mother, Rue M. and Mary Davis; and mother-in-law Effie Faller.
Family and friends are invited to attend a funeral Mass at 11 a.m. on Tuesday, at Holy Family Catholic Church, in Clarkston. A Masonic memorial ceremony and interment at the Holy Family Columbarium will follow. A celebration of Rick's life will then be held at a luncheon at the parish hall on site.
Service Information
Date & Time

Tuesday, July 17, 10:00 AM

Location

Holy Family Catholic Church
1109 Chestnut Street
Clarkston, Washington 99403

Get Directions
Offer Condolences