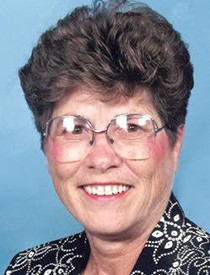 Sandra L. Roberts
11/29/1942 — 5/2/2019
Sandra Lee Roberts, 76, of Clarkston, passed away Thursday, May 2, 2019, at her home.
She was born on Nov. 29, 1942, in Pasco, to Ralph and Eda Mehl. She grew up alongside her two older sisters, Verla Thrall and Barbara Schwartzkoph, in Lewiston.
In 1959, she married the love of her life, Max Roberts, in Lewiston. In 1960, they welcomed their first daughter, Lori. Two and a half short years later, they welcomed their second daughter, Lisa. They spent many years making wonderful memories together at the ranch in Lost Prairie, Ore. During these years, Sandra was the keeper of the house and spent many hours farming and working at Rimrock Inn.
Over the years, Sandra had a passion and love for many things. She loved to go camping and ride razors in the mountains with Max and her friends. When she wasn't in the mountains, she was spending time in her craft room. She was very close to her parents and sisters, and was known for her never-ending love for her grandchildren and great-grandchildren and was always their number one fan and favorite "GG."
Sandra is preceded in death by her father and mother, Ralph and Eda Mehl; and her sister, Barbara Schwartzkopf. She is survived by her husband, Max; daughters, Lori (Kevin) Martin, Lisa (Jim) Bruce; sister, Verla (Ron) Thrall; brother-in-law, Bud Schwartzkopf; grandchildren, Jamie Stone, Travis Stone, Derek (Jill) Bruce, Zach (Lisa) Martin, Michele (Matt) Bruce; and 11 great-grandchildren.
A celebration of life covered-dish dinner will be held at 2 p.m. Saturday at 2327 22nd St., Clarkston. The family wishes to thank their friends and family for all their support.
She was always known for saying, "Well, I'll be darned!"
Service Information
Date & Time

Saturday, May 11, 2:00 PM

Additional Details

Service will be held at 2327 22nd Street, CLarkston, Washington 99403
Offer Condolences