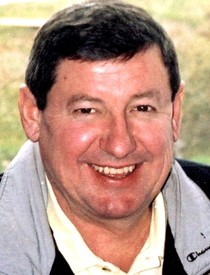 Steven G. Eikum
2/8/1950 — 5/23/2021
Steven Gerald Eikum, 71, of Orofino, passed away Sunday, May 23, 2021, at Clearwater Valley Hospital of esophogeal cancer that was diagnosed in 2016.
Steve was born Feb. 8, 1950, in Lewiston to Gerald "Gene" and Marilyn (Edwards) Eikum. He thoroughly enjoyed growing up on Normal Hill with more than 20 neighborhood kids who all had the Webster School playground as their backyard. He loved sports and made many lifelong friends playing baseball, football and basketball throughout his school years.
Steve graduated from Lewiston High School in 1968. He attended the University of Idaho and was a member of Beta Theta Pi fraternity.
Steve held several jobs over the years, bartender at the Villa Tavern, salesman for Morgan Bros., he managed Perkins Cake and Steak with his wife. His favorite and most fulfilling job was the six years he worked for Dworshak State Park at Freeman Creek. All of his co-workers became lifelong friends.
Steve enjoyed his annual hunting and fishing trips with his dad on the North Fork, then later with his brother, Jerry, and his family, watching Brandon's baseball and basketball games, trips to Boise with fraternity brothers for Idaho Vandal football games and boating on Dworshak with his lake friends. After retirement, he had the most amazing vegetable gardens. He would always grow extra just so he could give it away to his friends. He was known to can the best dill pickles, tomatoes and pickled beets. He also canned extra so he could share with friends.
The greatest joy of his life were the times Brandon, Junior and Sis came to the lake to go boating, skiing and tubing, followed by a barbecue and sitting around the camp fire with a cold one. He would say, "It doesn't get any better than this."
He married Debbie Lobe and they spent 47 years together. They lived in the Lewiston Orchards with their son, Brandon. In 1980, they purchased property at Dent Acres overlooking Dworshak Reservoir. Steve fulfilled his lifelong dream of drawing up his own blueprints and building his own home in the mountains.
Since Steve and Deb were among the first to purchase recreation property at Dent, Steve welcomed all his new neighbors and they soon became lifelong friends, probably more like family. He would police the neighborhoods and if there was anything that needed done or fixed he was right there to help. He soon became known as the Mayor of Dent.
Steve is survived by his wife, Debbie, son Brandon David (Scottie Tiechmer), grandson Brandon Steven, granddaughter Olivia Marie, former daughter-in-law Jennifer Eikum, stepbrother Mark Arnot and stepsister Lori (Mike) Ayres. He is also survived by many aunts, uncles, cousins, brothers and sisters-in-law and 13 nieces and nephews.
He was preceded in death by his mother, Marilyn Eikum, father Gene Eikum, stepmother Linda Eikum and brother Jerry Eikum.
Services will he held at 2 p.m. Friday, June 4, at Vassar-Rawls Funeral Home in Lewiston.
In lieu of flowers, please consider a donation in Steve's memory to: The Jackson Baldwin Foundation, 3527 Eighth St. C, Lewiston, ID 83501.
Service Information
Date & Time

Friday, June 4, 2:00 PM

Location

Vassar-Rawls Funeral Home
920-21st Avenue
Lewiston, Idaho 83501

Get Directions
Offer Condolences