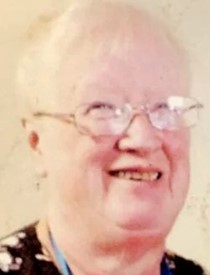 Susan K. Showers
11/6/1946 — 3/4/2023
Susan Showers died Saturday, March 4, 2023, at the age of 76. She was born Nov. 6, 1946.
Susan grew up and found the love of her life in the Orofino area. She married James Showers and they had two sons. Mom worked at home taking care of the family as her kids grew up.
She loved going to the Washington and Oregon coasts and loved her animals, especially her cats. She is survived by her two sons Patrick (wife Leeann) and Wesley (wife Sarah), all of Lewiston; her sisters, Diane Shamion, Minda Stamper and Judy Graham; grandchildren, Teresa, Ashley, Keesha, Andrew, Ryan and Tyler; as well as several great-grandchildren.
She was preceded in death by her parents, a brother and stillborn daughter, Lynda Renee.
At mom's request, there will be no services. Cremation has taken place and her ashes will be spread along the Washington or Oregon coast where she loved to walk on the beach and gather sea shells later this summer.
Vassar Rawls Funeral Home of Lewiston is in charge of arrangements.
Offer Condolences