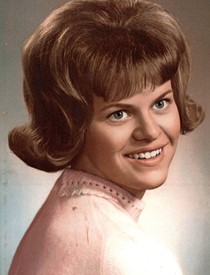 Susan M. Ahlers
2/17/1948 — 5/17/2021
Susan "Sue" Mary Ahlers, 73, passed away Monday, May 17, 2021, at St. Joseph Regional Medical Center due to complications from a stroke.
Sue was born on Feb. 17, 1948, in Lewiston to Duane and Beverly Appleford. She grew up on a farm in Anatone, Wash., with her two younger siblings, Rick and Nancy. She attended the Anatone Academy of Finer Learning and graduated in 1966.
She married Ken Hafer and together they had a son, Kevin, and a daughter, Lisa, who died in infancy. They later divorced. Sue married Ted Ahlers in 1980 and together they enjoyed many adventures, driving truck up and down the West Coast for a few years before settling in Asotin, where they lived for the better part of their 35 years together. They also enjoyed teaching Sunday School to the children of Our Lady of Lourdes Church. Sue also worked as a switchboard operator at St. Joseph's Hospital and as an assistant to Dr. Wattling. She spent many years working as an assistant to the priests at Our Lady of Lourdes Church, and she was also co-owner of Appleford Framing with her mother, Beverly.
Sue was preceded in death by her husband, Ted Ahlers; father, Duane Appleford; and daughter, Lisa Hafer. She is survived by son, Kevin (Bonita) Hafer, of Lewiston; twin granddaughters, Josie and Ellie Hafer (who Sue thought hung the moon), of Lewiston; brother, Rick (Anne) Appleford, of Asotin; sister, Nancy Kettle, of Grangeville; mother, Beverly Appleford, of Lewiston; along with many cousins, nieces and nephews.
Sue's family would like to extend a special thank-you to Dr. Don Greggain and the staff at Life Care Center of Lewiston for their exceptional love and care of Sue these past few years. She loved teasing you all and looked forward to bantering with some of her favorite caregivers. She thought of you all as family.
Funeral services include a rosary at 6 p.m. June 9 and a funeral Mass at 11 a.m. June 10, all at Holy Family Church in Clarkston. Remains will be laid to rest in the Holy Family Catholic Columbarium.
Service Information
Date & Time

Thursday, June 10, 11:00 AM

Location

Holy Family Catholic Church
1109 Chestnut Street
Clarkston, Washington 99403

Get Directions

Additional Details

Rosary will be recited Thursday, June 9 at 6:00 pm at Holy Family Church.
Offer Condolences