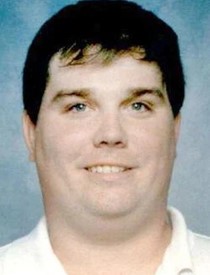 Thomas Herrold
7/18/1968 — 3/11/2023
Thomas Wayne Herrold, 54, of Lewiston, died Saturday, March 11, 2023, at his home. He was born July 18, 1968, in Porterville, Calif., to Milton and Margaret (Cooper) Herrold. Tom graduated in 1986, from Upper Lake High School in Upper Lake, Calif., and some college at Mendocino Junior College.
Tom worked as an assistant manager for Kmart in Lakeport, Calif., from 1986 to 2006, then as a route driver for Frito Lay from 2006 to 2008 in California. He then later worked as a freight hustler and then Courtesy Booth worker at the Lewiston Rosauers Supermarket.
Tom worked with the Idaho Animal Rescue Network. When he could he loved to camp and go boating with his friends and family. He was always a hard worker and was well respected by his coworkers. His 10-year-old boxer, Cali, was his pride and joy.
He is survived by his sister and brother-in-laws Karen and Robert Renker, of Kelseyville, Calif., and Lori and James Kubas of Lakeport; sister Joyce Herrold, of Santa Rosa, Calif.; nephew, Kevin Renker, of Oroville, Calif.; great-nephew, Martin Renker, of Oroville; niece, Megan Renker, of Oroville; uncle, Larry Burris, of Santa Rosa; and friend, Katie Stanton, of Lewiston. He was preceded in death by his parents Milton and Margaret; aunts, Linda Burris and Rose Taylor; and uncle, Glen Taylor.
A celebration of life will be held in Lake County, Calif., at a later date.
Vassar-Rawls Funeral Home of Lewiston is in charge of arrangements. Please sign the online guestbook at vassar-rawls.com.
In lieu of flowers, donations may be made to the Idaho Animal Rescue Network.
Condolences
Bill Hayne
I am so very sorry for your loss and the heartache you each must feel!!! I've gotten to know Ken through Rosauers as I shop there often - Ken, being a devout 49er fan and me being a New Orleans Saints fan - we would exchange some great and fun conversations. I always enjoyed seeing Tom in the store --- he was/is a great person and someone who worked so hard to make sure we (as customers) were treated well! Thank you all for the brief, but rich, friendship I enjoyed with Tom!!!
Friday, March 31, 2023 7:34 PM
Offer Condolences