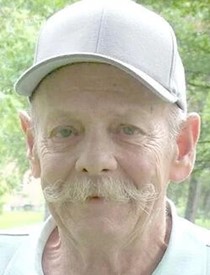 Thomas "TR" Richard Wickham
10/15/1953 — 9/5/2022
Thomas "TR" Wickham, 68, passed away Monday, Sept. 5, 2022.
He was born on Oct. 15, 1953, to Ellis "ER" Wickham and Dolores "Lola" Wickham.
Tom embraced his Basque culture. In his youth, he was an Oinkari dancer. He attended St. Paul's and later graduated from Bishop Kelly High School in Nampa.
Tom was an engineer for the Union Pacific Railroad for more than 40 years. He loved the outdoors. Camping was his happy place. He enjoyed woodworking, reading, storytelling and cooking. He loved all animals from his childhood, from spider monkey George, to his sweet dog Gertie Girl, and all the many in between. Tom never met a stranger, only new friends. His heart was too big for this world, he would lend a hand to anyone in need and loved to feed anyone who took a seat at his table.
He is survived by his beloved wife Karen, daughter Hilary (David), grandsons Gavin and Michael, sisters Dolores "Dee" and Mari, nieces Sarah and Dawn Marie and his nephew, Roland. He was preceded in death by many cherished loved ones.
Per his request, there will be no services. If you want to honor Tom, please donate to the Humane Society, help someone in need, or tell a good story.
Offer Condolences