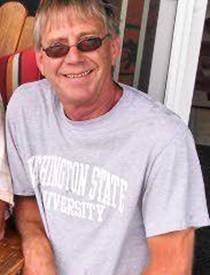 Toby K. Hundtoft
4/26/1959 — 3/7/2020
Toby K. Hundtoft, 60, passed away Saturday, March 7, 2020.
Toby was born to Elizabeth and Jerry Hundtoft, in Coeur d'Alene. He grew up in Moscow and resided there for many years, working for his dad at J&J Glass, and later established his own auto glass business, A-1 Glass. He married Linda Cook in Colfax and they had a son, Lucas. The marriage ended in divorce.
Toby lived various places throughout his adult life and resided in Lewiston at the time of his death. He loved Idaho and Montana, taking long drives through mountain roads, along rivers and lakes; he loved fishing, hiking and camping.
One of his favorite holidays was the Fourth of July, as he loved shooting off fireworks. During his younger days, he and his pals partook in the typical shenanigans young people get into. He loved listening to music and was always sure to bring a radio along on camping trips.
He had a huge heart and somewhat of a kindred spirit with people who serve in daily jobs that others might take for granted, like grocery clerks and waitstaff. Toby would be called upon to help others with jobs such as moving, a role he referred to as "easy movers."
Toby preferred working for himself. When he ventured off to work for other companies, he never quite found his place, but made friends along the way. Later in his life, he helped his dad out during a bout with lung cancer and other medical issues.
Toby is survived by his son, Lucas; his father, Jerry; his brother, Todd; sisters Becki (Brian) Lande and Patti (Ron) Mann; nieces, nephews and cousins. Toby was preceded in death by his mother, Elizabeth (Betty) Dalberg; and his sister, Lori Harmon.
A service is not planned at this time.
Condolences
Bonnie Coulter Bernstein
I was shocked and saddened to hear of Toby's passing. My heart goes out to all of you. Know that you are in my thoughts and prayers. Love, Bonnie
Wednesday, March 11, 2020 2:33 PM
Offer Condolences