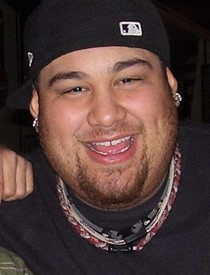 Tyler A. Young
9/16/1986 — 2/20/2019
Our beloved son, brother, family member and friend Tyler "Ty" Aitken Young, age 32, passed away suddenly and unexpectedly Wednesday, Feb. 20, 2019, at his home in Phoenix.
Those who knew Tyler, even just a little, have lost a shining light in their lives.
Tyler was born in Lewiston on Sept. 16, 1986, to Karlene (Eisele) and Richard Young. He was their firstborn son and was later joined by sister Kayla and brother John.
As a young child, Ty was blessed with a large, loving extended family and spent many happy times with his family members enjoying camping, fishing, swimming, rafting and just spending time together. Many happy and beautiful memories were made.
He attended St. Stanislaus grade school, Jenifer Junior High and Lewiston High School, graduating in 2005. He had a natural ability when it came to sports. He especially enjoyed playing baseball and football. He played baseball for both the Lewiston Cubs and Twins baseball teams and for LHS for four years. He also played varsity football at LHS for three years, and a special highlight for him was being a member of the 2002 football team that played for the state championship. He was always supported in his sporting activities by a large, totally biased family cheering section.
After high school, he majored in life experiences and fun. Ty was an outgoing, friendly person who formed many lifelong friendships. He enjoyed anything that presented a fun challenge, whether competing in online video game battles, playing recreation league softball and participating in fantasy sports leagues. He enjoyed many fun adventures with his friends, which usually ended up with some epic story to share.
Ty loved spending time with his family and participated in several "male-bonding" trips that included his father, Rich, and brother John, traveling to watch their favorite football team, the Seattle Seahawks.
Ty moved to Arizona in 2013, and soon found his passion in the booming cannabis industry. He worked for several companies in various positions and was most recently employed as an assistant grower at Herbal Wellness Center. He formed close bonds with his work crew and truly enjoyed his life and work in Arizona.
Even with the distance between them after moving, he made sure to keep in close contact with his sister, Kayla, and brother John. He valued the very close bond he shared with his mom and dad.
We will forever remember his generous spirit, his goofiness, his laughter and those dimples. As painful as it will be to go on without him, we are comforted by the knowledge that he lived his life to the fullest.
A special thanks to his friends in Arizona, Stephen and Rachael Morrone and Brent Russum, for their compassion and support, and being with Tyler so he was not alone.
Ty will be missed every day by his mother, Karlene Young, sister Kayla Young and her fiancé, Orlando Gallegos, and little brother John, who lost his very best buddy.
Ty's dad, Richard Young, recently passed away in September 2018, and we know Ty is with him now in spirit and loved in heaven as much as he was loved here with us.
He also is survived by his grandparents, Lovetta Eisele, and Rick and Sera Young, and many aunts, uncles and cousins who will forever miss his laughter, humor and presence. He was preceded in death by grandfather Robert "RJ" Eisele.
Tyler also leaves behind a giant tribe of the most awesome friends, whom he considered to be his second family, as well as "his" dog, Ariki, who he brought home to Lewiston in July 2015.
A viewing for his Arizona friends was held Tuesday, Feb. 26, in Mesa, Ariz.
A viewing will be held in Lewiston from 4 to 6 p.m. Friday at Vassar Rawls Funeral Home.
A celebration of Tyler's life will be held at 2 p.m. Saturday in the Seaport Room at the Red Lion. Come celebrate his life with us and wear your favorite bright colors or sports team attire.
A reception will be held at the Lewiston Eagles Lodge, 1304 Main St., following the service.
An account has been set up at Lewis Clark Credit Union. If you would like to make a donation, please contact LCCU.
Karlene, Kayla and John would like to express their sincere gratitude for the support, compassion, kindness and generosity received from family, friends and co-workers during this difficult time.
Service Information
Date & Time

Saturday, March 2, 2:00 PM

Location

Red Lion Hotel
621-21st Street
Lewiston, Idaho 83501

Get Directions

Additional Details

A public viewing will be held Friday, March 1, 2019 at Vassar-Rawls Funeral Home from 4:00 - 6:00 p.m.
Condolences
Ron and Joyce Dodd
Our hearts are sadden at this last unbelievable loss of Ty. Although we did not know him well he was still part of the Young family who were very close to our hearts.our sympathy goes out to the whole Young family🙏🙏🙏🙏
Wednesday, February 27, 2019 10:56 AM
Offer Condolences