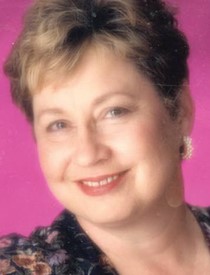 Vicki Baker
3/21/1946 — 12/14/2017
Vicki Inez Baker, 71, passed away Thursday, Dec. 14, 2017, in Lewiston. She survived a battle with cancer seven years ago, but it recurred recently and progressed rapidly. She died in the home of her daughter, with whom she had been living for her last few weeks, surrounded by family.
Vicki is survived by her children, Cindy (Rodney) Schmidt, Ben (Chie) Baker and Jenny Baker; as well as her grandchildren, Casey McCarley, and Jack and Luke Baker; and her favorite ex-husband and friend, Dennis Baker. She was preceded in death by her father, Gaylord Colvin; her mother, Beverly Colvin; and her brother, Jim Colvin.
Vicki was born in 1946 in Grangeville. She graduated from Salmon River High School in Riggins in 1964. She touched many lives and forged many, many friendships there that lasted her entire life.
She worked in a variety of occupations throughout her life, including work as a clerk for the FBI, as an administrative assistant for the Idaho State Veterans Home and the Idaho Department of Health and Welfare, and a billing and payroll coordinator and then a representative payee assistant for C&R Inc. After surviving her initial battle with cancer, she also took pleasure in providing transportation for other cancer patients for the COAST organization, and did so until only a few weeks before she passed.
Vicki was a wonderful mother, grandmother and friend to so many people, and will be dearly missed by us all. She enjoyed time with her family, playing video games, Netflix, coffee with friends, and was an avid reader and loved time at community activities in her forever home of White Bird.
Vasser-Rawls Funeral Home is handling arrangements. In honoring her final wishes, there will not be a formal memorial service. There will be a private family viewing Monday, and she will be laid to rest this spring with her family at the White Bird Cemetery.
In lieu of flowers, please make donations to C&R Inc., for the "Dreamers" program. This is a fund that contributes to allow the C&R participants, including Vicki's daughter Jenny, to visit Disneyland or have another big vacation every other year.
Condolences
Terry and Kathy Howard
Our sincere condolences. Vic was a part of my life from the day I was born as our parents were life long friends.
Tuesday, December 19, 2017 10:58 AM
Offer Condolences