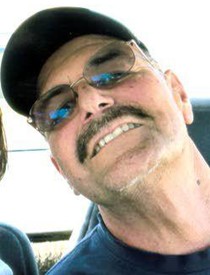 Vincent T. Wachtman
11/8/1955 — 12/17/2018
Vincent Taylor Wachtman, 63, of Winchester, died Monday, Dec. 17, 2018, at his home in Winchester, as a result of pancreatic cancer.
He was born Nov. 8, 1955, in Sacramento, Calif., to Bud and Gene Wachtman. Vincent attended Corning High School and graduated with the class of 1973. He graduated from Shasta College with the class of 1984. On July 1, 1978, he married the love of his life, Shari Wachtman, in Corning, Calif. Vincent worked for four years in Winchester, owning Cadillac Ranch. He retired after 27 years as a rural letter carrier in Corning. He was also a retired fireman from the Corning Volunteer Fire Department, a life member of Mt. Idaho Masonic Lodge in Grangeville and a life member of the National Rifle Association. Vincent loved hunting, fishing and the outdoors, traveling and spending time with family and friends.
Vincent is survived by his wife, Shari of Winchester; his daughter, Jessica (Rob Luster) of Denver; sister Delight Carter of Cottonwood, Calif.; brother-in-law Steve Lee (Roxie) of Post Falls, Idaho; sister-in-law Terri Rhoads (Mel Ellegood) of Coeur d'Alene; numerous beloved nieces, nephews, great-nieces and great-nephews; and best friend Albert Stamper of Craigmont.
He was preceded in death by his father and mother, Bud and Gene Wachtman, and brothers-in-law Mark Carter and Larry Rhoads.
At Vincent's request, no services are planned. You may make donations in his honor to the American Cancer Society.
Condolences
Debora Bailey
I am truly sorry for your loss, please accept my sincere condolences. I hope the Wachtman family find comfort and strength in Jesus promise along with our heavenly father Jehovah of the earthly resurrection found at John 5:28, 29, when death will be eliminated forever found at Revelations 21:4. Truly, what a glorious and almost unbelievable day that will be! It's a reality though for God cannot lie!
Tuesday, January 1, 2019 7:30 AM
Offer Condolences