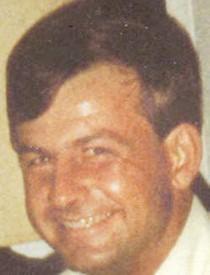 Wayne Charles Matthews
7/11/1954 — 11/23/2018
Wayne C. Matthews was born July 11, 1954, to Charlie and Alice (Maxine) Matthews in Orofino and was raised in the Pierce/Weippe area. Wayne fought a fearless three-year battle with cancer and was called home Friday, Nov. 23, 2018. He never let his diagnosis stop him from doing the things he loved. He worked on projects, fished and hunted until he was physically unable to and attended events for his grandkids. Wayne will be cremated to get "the last burn on cancer."
From a young age, Wayne enjoyed the outdoors and camping, hunting, tinkering on motors, and going shooting on the back roads of the woods he was so familiar with. Rocky Ridge Lake, Lacy Meadows, and Musselshell Road were favorite destinations for spur-of-the-moment drives with the love of his life, Hilda.
Wayne attended Timberline High School and started driving log truck at 18. There was nothing he couldn't do at a logging site. Wayne drove cross-country for 12 years in his own truck, driving the lower 48 states and parts of Canada. Once he sold his truck, he worked for a number of logging outfits and taught anyone willing to learn, a multitude of skills; he also attended the University of Alabama at Mobile to become a natural gas technician. Wayne could drive anything that moved including cranes, excavators, backhoes, loader trucks and of course, a log truck. He took a break from logging to learn hot-tar roofing and laid roofs on many popular Las Vegas Casinos. Wayne lived in California, Missouri, Nevada, and a few other places in between but his heart was always in Idaho, so in 1995 he moved back.
Wayne married Wanda Lyons and was blessed with two boys, Richard and Robert. He was married also to Genevieve (Penny) Wayman and again, was blessed, this time with a daughter, Kristina. His third marriage was to Hilda Kauffman, with whom he obtained a bonus daughter, Betsi, and had one more daughter, Danielle. Wayne was often seen with a smile on his face. His family is only one reason he had that big smile and bellowing laugh. He loved his grandkids with his heart and soul and enjoyed taunting, teaching and playing with them and any other kid who came around.
He is survived by his wife of 22 years, Hilda Matthews; brothers, David (Sandy) Matthews and Tom Matthews; children, Richard Matthews, Robert Matthews, Betsi (Jason) Rowden, Kristina (Mario) Morales and Danielle Kauffman (Joe Gehring); grandchildren, Amy, Emily, Robert, Oliveah, Leo, Carlos, Nevaeh, Zora, and Jarrett plus one more on the way for Danielle. He is also survived by numerous cousins, nieces and nephews, including his niece Karen Matthews-Hirschkorn, with whom he has always had a special bond.
He was preceded in death by his father, Charlie Matthews; mother, Alice (Maxine) Matthews; sisters, Elaine McGlothen and Linda Easom; brothers, Gene Matthews and Fred Miller and his beloved dog, Holly.
Those he leaves behind will forever miss his laughter, Dutch oven breakfast potatoes, limitless knowledge and kind heart. We are forever grateful to have known such a genuine man of true grit and determination.
A potluck celebration of life will be held at noon on Dec. 15 at the IOOF Hall/Rebekah Lodge at 113 Main St., Weippe. Casual attire, please dress as Wayne knew you.
Wayne's family would like to thank Syringa Hospice staff and special thank you to Teresa who Wayne became very attached to. In lieu of flowers, a fund has been set up at U.S. Bank under Wayne Matthews to assist Hilda with his health care and funeral costs.
Service Information
Date & Time

Saturday, December 15, 12:00 PM

Additional Details

Dec. 15 at the IOOF Hall/Rebekah Lodge at 113 Main St., Weippe. Casual attire, please dress as Wayne knew you.
Offer Condolences