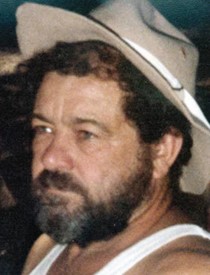 William Squires
2/5/1930 — 5/12/2018
William C. Squires passed peacefully Saturday, May 12, 2018, in Lewiston. Bill was born Feb. 5, 1930, in Kooskia, to Oran and Hilda (Wagner) Squires, and was raised on Harris Ridge until enlisting in the U.S. Air Force.
He married Donita R. Lane in 1949, and they had four children: William C. Squires Jr., Sonja M. Squires (Peer), Rhonda J. Squries (Dickson) and Kenneth L. Squires.
Bill would spend the next 20 years serving in many of the states, England and in the Vietnam War.
After his retirement from the service, Bill worked at Lewiston Pre-Mix, state of Idaho and the Orofino Correctional Institution. Bill was very active until ill health finally forced him to slow down.
Bill loved hunting, fishing, camping and boating, and spent many fun-filled days with family and friends. He also was a very competitive master card player, playing double deck pinochle, poker and old poop.
Cookie and our little brother, Jeffrey Squires, were welcomed by all to the family in 1981, when Jeff was 8 years old. Bill loved the family reunions, which were started in 1956, and have continued every year since.
Bill is survived by his five children; sons-in-law Tim Peer and Tim Dickson; brother Robert Squires; 12 grandchildren; 23 great-grandchildren; and eight great-great-grandchildren.
Bill was preceded in death by parents Oran and Hilda Squires; brothers Gene and Les; sisters Darlene and Dixie; and daughter-in-law Kathy Squires.
There will be two memorials for Bill. The first one will be at 11 a.m. June 9 at the Kooskia Community Center (covered-dish). The next memorial will be July 28 at the annual Squires family reunion, at Wilderness Gateway Campground on the Lochsa River.
Offer Condolences